The Cyborg Cats
Thia year's robotics team is anticipated to be one of the strongest groups in the state.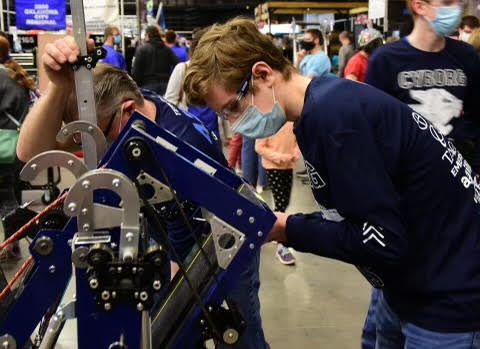 The Cyborg Cats are here and ready for competition. The team has many members this year from both high school and middle school.
Everyone on the team is focused during practice. The Cats are split into different groups, each being in charge of a different aspect of the robot.
The coding group, obviously, codes the robot. They are one of the most important groups, as coding, if not precise, can make or break the robot in competitions.
"I love doing coding because it is a crucial part of robotics," said Kaleb Whitehead, grade.
Then, there is the drive group. They are in charge of actually driving the robot and controlling it during the tournament. Members of this group need to be skilled, confident, and prepared with the controller.
The other groups deal with actually building the robot, which needs to be as strong and fast as possible. Often, these groups have to come in over the weekend to help build and test the robot.
During the first weekend of Spring Break, the Cyborg Cats recently traveled to Oklahoma for their first competition.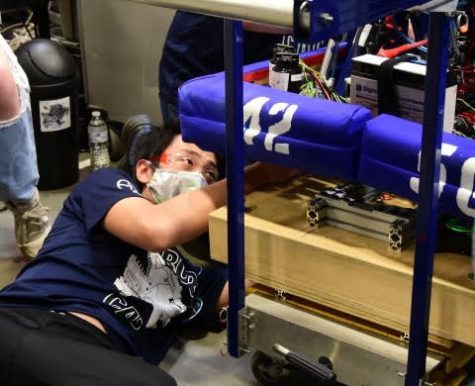 "It was fun to be there with friends and to see our robot compete," said Max Burgdorf, grade. The team earned a second-place finish in their first competition of the year.
The sacrifices that many of the members had to make in order to attend this event showcases their dedication and commitment to the program, as several people had to miss big tests at the end of the quarter in order to compete against other teams from different states. This team is one of the only Christian schools in competitions.
The Cyborg Cats are looking to make Nationals this year and finish the season strong. Ben Atkins, grade, is a leader on the team and has enjoyed seeing the growth in size and talent, making them a strong and hopefully successful competitor.