Football Team Falls Short in First Round of Districts
On Saturday, October 30, the Wildcats faced off against the Sullivan Eagles under the lights. After finishing the regular season with a rough record of 3-6, the Cats hoped to catch a spark and advance far into the state tournament.
The start of the game started out slow for the Wildcat offense, with an interception being thrown on the first drive. Sullivan began to run the ball down the field, eventually securing a touchdown. They attempted an extra point, but it was blocked, and the score rested at 0-6.
The Eagles had possession of the ball at the start of the second quarter and scored a quick rushing touchdown with a two point conversion to make the score 0-14. The Cats got the ball and wasted no time, as LJ would rush five times for 60 yards, scoring the first Wildcat touchdown and keeping the team in the game at 7-14.
In the second half, Sullivan started with the ball, but the wildcat defense came out strong, leading them to a turnover after four downs. The Cats got the ball, but turnover on downs as well, except it was after only three downs because the refs were not paying attention.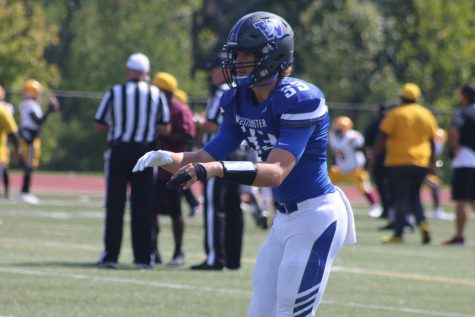 Sullivan then kept the ball through the fourth quarter, and on 3rd and 34, the quarterback threw the ball to a wide open receiver with nothing but green grass in front of him, but he dropped it, giving the Cats a chance to tie the game. However, the Wildcats proceeded to go four and out, allowing the Eagles another chance to secure the game.
With four minutes left, Sullivan scored again, bringing the score to 7-21. Nevertheless, the Cats were hungry and started to trot down the field, leading to a four yard touchdown pass to Brandon Parker, senior, making the score 14-21. After a failed on-side kick from the Cats, Sullivan ran out the clock, ending the game in a heartbreaking Wildcat loss, 14-21.