STL Umpire Retires
After a long MLB career, Gerry Davis leaves a legacy greater than his accomplishments.
Gerry Davis is a well-known name in the world of baseball. But, those who are close to him know that there is something more to his story.
Davis was a man who lived the American Dream. He went from bar-backing at a bar in South St. Louis to one of the most successful in his trade. Based on his accomplishments alone, many would say that he lived a great life. His friends, family, and himself would agree, but for a different reason.
My dad, Tom Jones, grew up around the game of baseball. He played since he could walk and umpired games for kids his own age. He loved being around the game and the people that he met through it. My dad met Gerry a few times through various umpires and baseball guys that knew him. He quickly learned what kind of man that Gerry was through the way that he treated himself and others.
Gerry Davis took care of people and left an impression on everyone that he met. Throughout his whole career, he never let his success consume him. He stayed in touch with his friends from St. Louis as well as the people that were there for him from the beginning.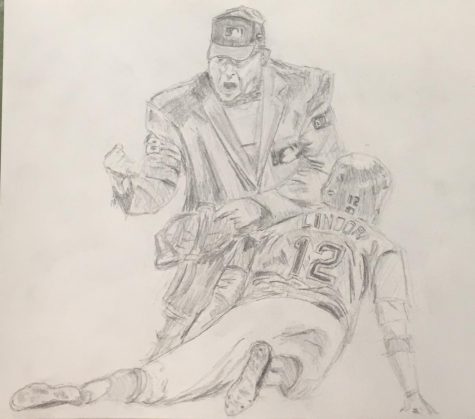 I got the privilege to go with my dad to Gerry's retirement party the night of his last, and 5000th, game in St. Louis on October 3rd, 2021. His closest friends and family spoke about his life in baseball. The stories that I had heard about him from my dad were only affirmed.
The theme throughout the night was plain and simple to everyone in the room. Gerry even said it himself: all of his accomplishments in the world of baseball are very special to both him and the history of the game. He was proud of these accomplishments, but they were not what made his career a "hell of a ride." It was the people that he met along the way and got to share these things with that made his career special.
This message stuck with me. Some say that "it's about the journey, not the destination," but Gerry would say it's about the people. This is something that anybody can apply not only to life in general, but also to sports specifically. Always work hard to get to the top of the mountain, but it's lonely at the top if you neglect the people to get there.
Never forget where you came from, and remember the people who helped you get to where you are. Staying humble isn't an easy thing to do when you're at the top, but don't ever let your accomplishments in life change the way you treat people. The ones that figure this out are the ones that we remember. The others go down as another number in the history books.