Cats Fall in District Finals
The Westminster softball team loses in a heartbreaking game against St. Charles West.
On Saturday October 16th, the varsity softball team came up short by one run, 8-9, against a late St. Charles West comeback. The Cats had control for most of the game until a combination of errors and multiple hits from the Warriors led to nine opposingruns in the top of the sixth inning.
Westminster came out to play and were electric both offensively and defensively. After a quick first inning for both teams, they went on a run for five straight innings, scoring at least one run in each. They were also able to prevent West from putting any points on the board until the sixth.
Gabby Merrifield, junior pitcher, struck out fourteen batters and allowed nine hits and two earned runs over the course of seven innings. Victoria Fuller, senior, led the team in hits, going 2-4 at the plate. Hope Linam, senior, Fuller, Julia Martin, junior, and Ellie Berkland, sophomore, each hit in one run RBI's to keep the momentum going for the Cats.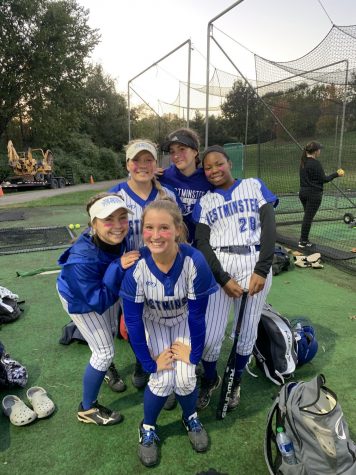 "The girls competed from the first pitch. We had a lot of key plays in the field and strikeouts in the early innings to keep West off the board. They are a good hitting team and finally broke through in the sixth. A few bounces didn't go our way and they took the lead. We are proud of the way the girls competed all year and they left it all on the field Saturday night," said Dan Petke, head coach.
Although the loss for the Wildcats was a tough and unexpected way to end the season, everyone in the stands could tell that they left their hearts out on the field. The Westminster softball team finished their season just under .500 and made lasting memories that will stay with them long after the season is over.