Marty Party
Girls basketball celebrates Marty Briner on Senior Night in a game against Clayton.
Margaret Briner is truly loved by her team. Being the only senior on the roster as well as a captain this season, it was only fitting that she was made the spectacle of the night.
Marty, better known as "Mart Mart" to her team, contributed seven points to the Cats' large 59 to 21 win, including an impressive and-one off of a wing jump shot. On the defensive end, she grabbed four rebounds and picked off two steals.
All season long, Briner has been a part of the starting lineup, playing a three guard or forward throughout the game. She has also been a significant factor in rebounding and free throws for the Wildcats, shooting 86% from the line this season.
"Marty's versatility, toughness, and selflessness are some of the many things which make her an outstanding athlete. Marty is willing to do whatever it takes for not only the team to win but her teammates to be successful. Her ability to defend in the paint and score on the perimeter make her a tough matchup. She crashes the boards every possession and has an edge to her game which is really special," said Kat Martin, head coach.
Off the court, Marty has made an impact on her younger teammates through her positive attitude, spiritual wisdom, and servant's heart.
"Since my freshman year, Marty has always been someone who I can feel safe going to for advice or comfort. She will lay down her life for any of her teammates and constantly reminds me of the joy that drew me to basketball in the first place," said Reilly Brophy, junior guard.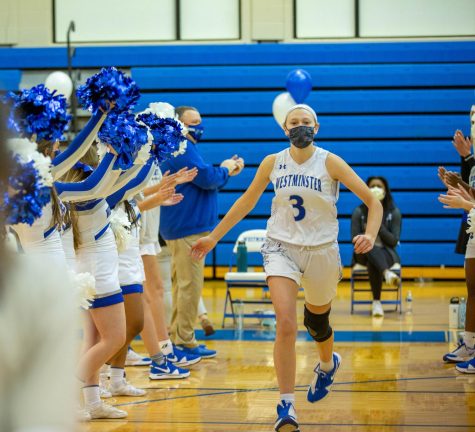 Briner has been a part of the girls basketball program since her seventh grade year at Westminster, another testament to her commitment to the school and sport. Even when adversity strikes, she never gives any less than 100% in every drill, game, or activity.
After graduating Westminster, Marty will either be attending the University of Arkansas or the University of Missouri for college where she currently has interests in graphic design, psychology, and business.