Westminster Alum Transfers to #1 Team in America
After an impressive season at SIU Carbondale, Aaron Cook Has Transferred to Gonzaga for his final year of basketball.
Aaron Cook has put Westminster on the map.
After a high school and collegiate career full of achievement and success, he has transferred and begun to play his final season of basketball at Gonzaga University, the number one ranked division one team in the country.
In his senior year at Westminster in 2016, Cook, a 6'2 point guard, was named Metro League Player of the Year, averaging 22 points, six rebounds, four assists, four steals, and shooting 41% from the three point line.
Although he suffered a major shoulder injury at the end of the season, Cook had already committed to SIU Carbondale in October of 2015.
At the time, Cook fielded offers from Liberty, South Dakota State, Eastern Illinois, Central Michigan, SIU Carbondale, and Jacksonville state.
At SIU, Cook went from averaging three points per game as the backup point guard during his freshman year to being named MVC Most Improved, starting 32 out of 33 games, averaging ten points per game, and leading the team in three point percentage with 38%.
However, he didn't stop there.
His junior season, he started every game, averaging ten points and four assists per game, the second most assists per game for SIU in the last ten years.
For his final season, Cook was only able to play six games before breaking his hand and becoming a medical redshirt. In these few games, he averaged fifteen points, three assists, three steals, and three rebounds per game, shooting 55% from the field. He also became fourth in SIU history for number of steals in a game with seven.
Not surprisingly, Cook was also an exceptional student, making the Missouri Valley Conference's Scholar-Athlete second team during both his junior and sophomore seasons with a 3.1 GPA.
Due to his injury, Cook became eligible for another season of basketball as a redshirt senior/graduate transfer.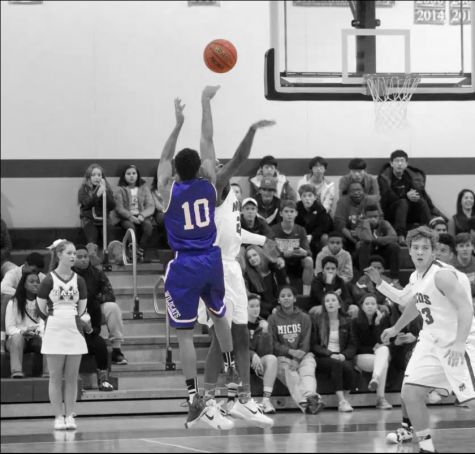 In a 2020 article by KREM, Cook explains his thought process behind choosing to transfer to Gonzaga.
"I told [my coach] I just want to go somewhere where I have a significant role, be able to prove myself, be able to play a decent amount of minutes, and also win on a high level. I knew that Gonzaga was the top of the list when it came to all three of those categories," said Cook.
Being ranked as the number one team in preseason polls, Gonzaga is looking to have a very successful season, already having won three games against Kansas, Auburn, and West Virginia.
Against Kansas, Cook played eleven minutes, scoring two points and dishing out three assists. Against Auburn, he played a total of eighteen minutes and scored five points with another three assists. In the seven minutes that he played against West Virginia, he secured one rebound and had two assists.
Although Cook has to fight for every minute due to the team's addition of Jalen Suggs, the highest rated recruit in Gonzaga history, he is making the best of his situation and continuing to get better every day.
If all goes well, Cook could possibly be the first Westminster Christian Academy alum to be a part of a national championship team.