WBB Starting Five
This year's starting lineup is full of potential.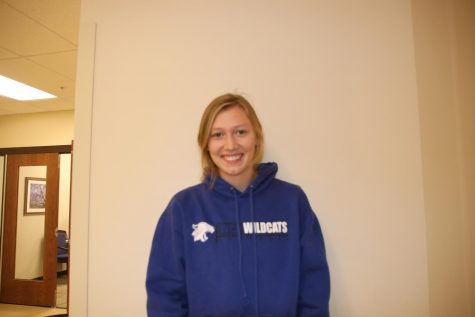 Margaret (Marty) Briner: Senior
Marty Briner, more commonly known as "Mart Mart" by her teammates, has been with the girls basketball program for four years and is one of the three captains this year. Marty brings a unique spiritual and emotional sense of leadership to the team. This is her second year on varsity and her first year starting. Marty is exceptionally well at knocking down a mid-range jump shot, attacking the boards, and constantly encouraging her teammates on and off the floor. She is looking forward to having a winning season and enjoying her last basketball games as a Wildcat. As a three sport athlete, she is not only a dedicated basketball player but also played softball in the fall and plans to play lacrosse in the spring.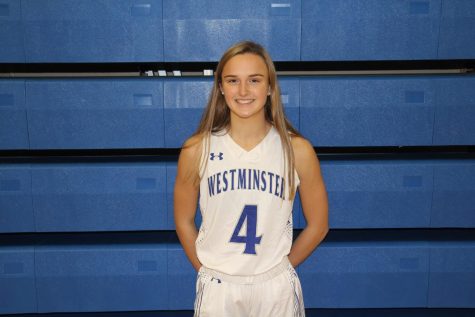 Brooke Highmark: Junior
Brooke has been on varsity since freshman year and is a second-year captain. Brooke is fielding many offers from various colleges and plays club basketball in the off-season. One of the many great things about Brooke is her competitiveness and drive to win. She plays hard until the end, and her work ethic shows great leadership qualities that the rest of the girls basketball program looks up to. Some of Brooke's strengths include attacking the rim, shooting the three, handling the ball, and playing disruptive defense. Along with Marty, Brooke is expecting great things for the team this season. She has achieved many accomplishments thus far in her basketball career. Last year, she was first team all-district, first team all-conference, and on the all-state team. She is also hoping to achieve 1,000 points this season, having scored 452 in last season alone and 282 during her freshman year.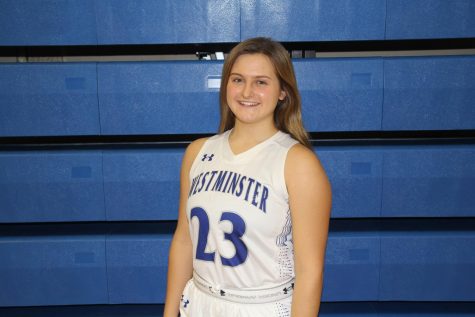 Reilly Brophy: Junior
Similar to Brooke, Reilly has also been on varsity since freshman year, and this is her second year as a captain as well. The energy that Reilly brings to the atmosphere is very influential to the success of the team. Reilly has been known to work extremely hard regardless of anything that may seem to hold her back, such as her foot injury freshman year. Her strengths are certainly her high basketball IQ, smooth three point shot, and tight ball handling skills. As a starter again this year, Reilly can't wait to start playing games and hopefully bring home a state championship. She never fails to build up her teammates and deliver on the court. Reilly was one of the leaders in three pointers in the St. Louis area, shooting 37% and contributing 94 total assists as well. She was also an all-conference and all-district player, which were both well-deserved awards.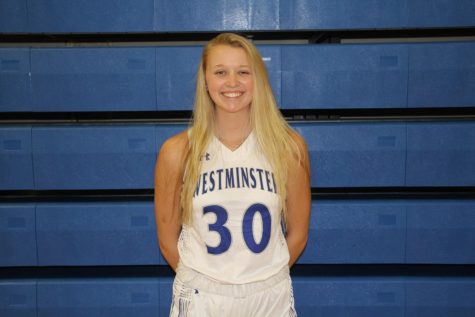 Carlie Vick: Junior
Carlie, standing at 6'2 is arguably the best post player in the area, and on top of that, she can knock it down from the three-point line, which comes in clutch when the regular shooters are struggling. Carlie also has received multiple offers, and regardless of where she ends up, there is no doubt that she will succeed. What makes Carlie extremely valuable to colleges and Westminster is her versatility on the floor. She has a high basketball IQ, knows how to read the floor well, blocks every shot in view, is a consistent shooter, and can run the floor with ease. Carlie was also an all-conference player and is hoping to achieve that once again this year along with other awards. Carlie was a leader in blocked shots, blocking 75 total shots (roughly three per game).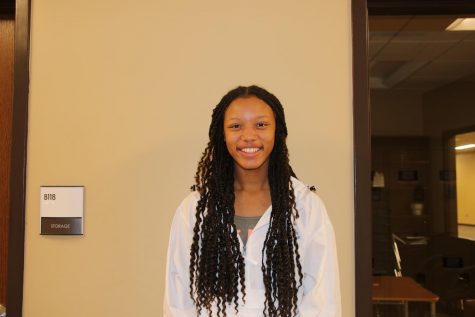 Julia Coleman: Sophomore
Julia, known as "Ju Ju" to her teammates, will be playing her second year on varsity and her first year as a starter. Julia's skill level has increased greatly since last season, and she is looking forward to having a great season both personally and with the team. She never fails to make the rest of the team laugh and bring the spirits up. Since COVID, Julia took advantage of the off-season time and worked with multiple trainers almost everyday to develop her skills and raw talent. Julia is a matchup nightmare. Her size, at 5 '11, versatility, speed, aggressiveness, and never-tiring engine allows her to play at any spot on the floor. She has worked extremely hard, and it has clearly paid off, as she will be starting as a sophomore. Julia is also looking to dominate the floor with rebounds, steals, and drives to the basket.