2020 Cats on Ice
The hockey team uses young talent to fill gaps left from several lost seniors.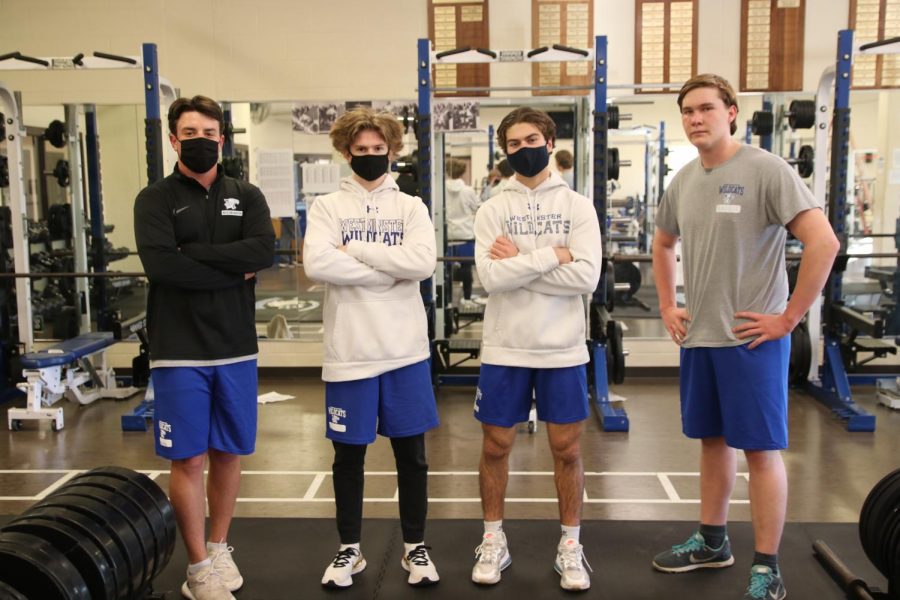 The Cats on Ice are looking to build upon an average 11-9-1 regular season last year with notable wins over Edwardsville, Fort Zumwalt East, and Seckman. However, the team had a lackluster performance in the playoffs, getting swept by Oakville in the semifinals.
The team lost four seniors this year, three of whom joined together for one of the highest scoring lines in midstates. The four seniors this year, Collin Mccarthy, Brandon Swenson, Matthew Burgess, and Jack Freeman, will have to step up and fill these roles.
"We need to step up as leaders for our younger guys and make sure the team is communicating and staying on pace with our goals for this season" said Freeman.
In addition, there is a strong presence of young and promising freshmen, including Joey Morici, Logan Swenson, and John Schweppe.
"I'm really looking forward to competing against bigger and better competition," said Swenson.
Although the offense has taken a big hit with the loss of several seniors, the defense is standing strong with each defenseman returning. The defense will be led by "The Enforcer" himself, Zackary Kilgore, junior, and Collin Mccarthy, senior.
"Our defense looks to be a really strong part of our team this year. Our main guys have a lot of varsity experience. Good defense will hopefully help out our young offense and create good opportunities" said Kilgore.
Both of the team's goalies will be returning. Tommy Le, junior, and Emily Griege, sophomore, will both look to improve on last year's solid performance. Most likely, the two goalies will evenly split time for the regular season.
"With a shortened season this year, goal differential matters a lot more than normal, so even if we are winning or losing by a lot, every shot matters," said Griege.
The team will play in a modified sixteen game regular season this year due to COVID protocols. This means that they will play every team in their eight team conference twice, with only two non-conference games.