This Year, Districts Are Sooner Than Later
Sports teams have less games and time to prepare for the district tournaments.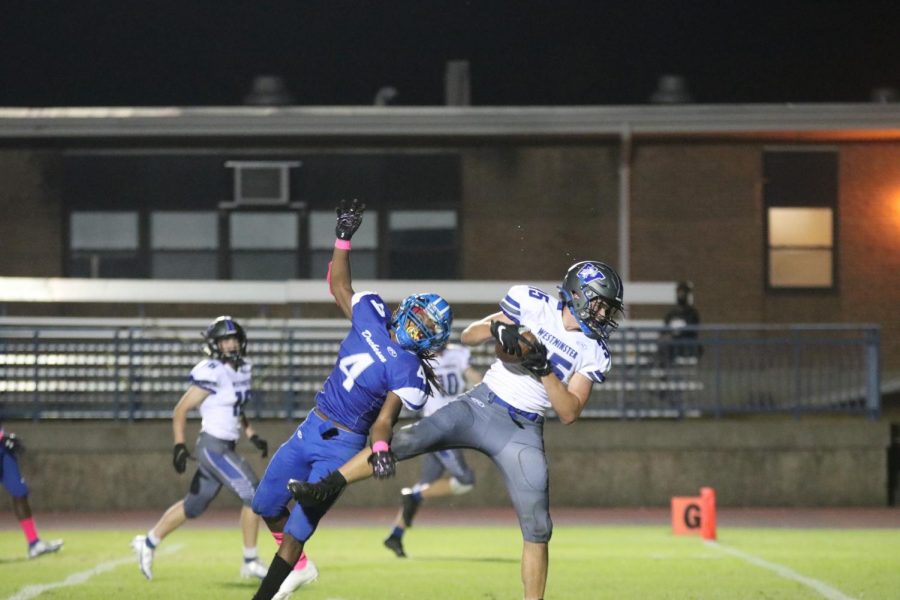 As a result of the COVID-19 pandemic, all fall sports are on a time crunch. Teams are packing their schedules in an effort to get more game experience before the postseason. Teams have been improving in practice, but they need game experience for post season success. Time will be the Cat's biggest opponent in preparing for districts.
The softball team has only played games for two weeks, but they have already started preparing for districts. Since they started more than halfway through their season, they have had a lot shorter of a time to make adjustments in time for their district tournament, causing them to have a somewhat rough start. They have played eight games so far, and their district tournament starts October 13th.
The football team is going to have the same problem. They have been working hard since the summer, having started their in-season practice August 10th. Despite preparation, they lost their first game on October 9th with a score of 13-35. As of now, the team will only play three regular season games before their first district game.
NFL fans have seen their teams go through the same struggle. The teams looked rusty the first couple of games, and poor tackling was seen across the league. In a regular NFL season, teams have four preseason games to prepare and rub the rust off. Without those four games to get ready for the official season, the beginning of the season has had substantially more mistakes than usual.
Like the NFL teams, the Westminster Wildcats also missed their preseason in addition to the first half of their regular season. The pattern remained when the football team showed their rust during their first game. Football, like other sports, requires learning from mistakes in live competition, so without any preseason competition or the first half of their season, the Cats only have two more games to get the rust off and compete to their full potential at districts.
"It is not ideal, but it's better than nothing. We must accept it with grace and make the most of it," said Jack Powers, senior.
The Women's golf team's situation was a little different. Golf, being classified as a low frequency contact sport, was cleared before medium frequency sport, such as softball, and high frequency sports, such as football. The women's golf team was able to play around the same number of matches as a normal year, but they had to do it in a shorter period of time as expected.
The golf team is currently 9-3, with their district tournament starting October 12th. They have had the same amount of matches to prepare for districts but less time in between matches to rest. Mr. Bradley, the girls golf head coach, said that he could tell the team felt that they were having to play a lot in a little bit of time, but they never complained. Currently, Ellie Johnson is seeded first in districts, and the team's chances are looking promising.
Overall, every sports team is having to deal with a different situation. None of the situations are ideal, but they are the best that they can be in the midst of a global pandemic. The athletic department has worked hard and done their best to salvage seasons and give Westminster student athletes the opportunity to play. Every sport is getting a chance to play this fall, and right now that is all that matters.
One word that comes to mind when thinking about sports during covid is "adversity". Teams have to face the adversity of time constraints and lack of in-game experiences in order to bring their A-game to the district tournaments this October.