Girls Volleyball Preview 2020
Volleyball team copes with loss of ten seniors.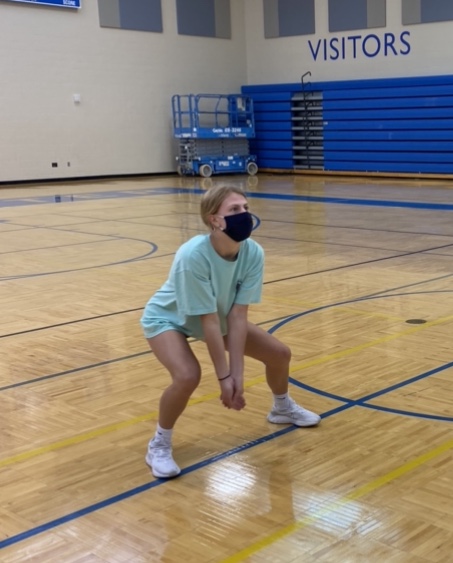 This year's Westminster girls volleyball team has been challenged with a daunting task: to form a relatively brand new team and prepare them for a season during a national pandemic. 
The team lost ten seniors from last year, roughly five-sixths of an average high school volleyball team. However, they have bounced back through their impressively large sophomore class, including former starters Abby Siess, Emma Fairchild, and Avery Stanfi in addition to Shelby Truitt and Ally Bishop.
In order to cope with the safety precautions put in place for moderate-contract sports, the team has had to find creative ways to practice efficiently.
"Once the school allowed us to move into phase two, we were able to start having somewhat normal practices, except we have to wear masks the whole time which can make breathing difficult. Also, contact within our team is an important part of encouragement, so it is challenging to stay socially distanced. However, I am overall super thankful to be able to practice with my team," said Hailey Pritchett, junior.
Every senior athlete desires the opportunity to represent their high school and participate in the sport that they love for one last time, especially if they are not continuing to play in college; hence, they are willing to undergo the necessary safety precautions and risks if it ensures that their season is preserved.
"I have spent so much of my life and many many weekends playing volleyball both in high school and in club, so I really am hoping that we have a season so that I can finish my volleyball career off strong," said Emma Volding, senior.
The team is not allowing this adversity to crush their spirits, and they are using every opportunity to get better. Ideally, they will be able to play their first game at the end of September and get about eight to ten games in before districts. 
"We continue to fight through COVID battles everyday, but nothing is putting down our hard work. We have already conditioned twice as much as we had last year, and we put in so much hard work at practice," said Pritchett.