MICDS Rivalry Night Preview
On Friday evening, the Wildcats will square off with MICDS in a doubleheader rivalry night. The girls tip off at 5:30 PM for their first encounter with the Rams while the boys begin their rematch game at 7:00 PM. 
The boys previously lost a tough game to MICDS 48-57 in the MICDS Tip-Off Tournament championship game. The Wildcats shot a poor 19 percent from the three-point line compared to the rams' shockingly rare 60 percent. The boys have been hungry for a rematch ever since the loss and expect the victorious redemption that they deserve in tonight's big game. In order to secure the win, the Wildcats will have to keep a close eye junior Nick Roper, who was three for four from three and had 17 points in the first game.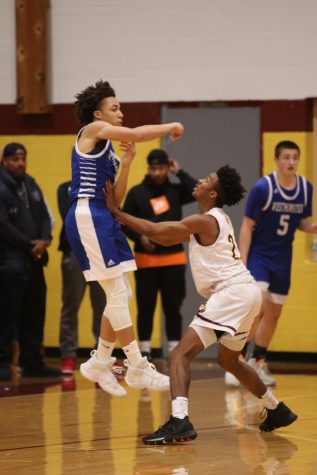 So far, the Rams have an impressive 10-1 record with their only loss to Francis Howell. One of the biggest strengths of the team is their four six foot seven starters. The Wildcats will have to fight extra hard to secure rebounds and feed senior Brennan Orf the ball in order to attain the victory.
On the girls side, the Wildcats are expecting a similar MICDS team to last year. The lady Rams have a 6-4 record so far after several close games. Jessica Brooks, the Rams' leading scorer and best player, has been averaging 17 points and seven rebounds per game. Another key player, sophomore Zaire Harrell, has been averaging 13 points. Last season, Westminster took the victory 45-35 in their fourth game of the season. They anticipate a full-court trapping press led by Brooks. Brooks led her team with 13 points and ten rebounds in last year's game against Westminster. If the girls can contain Brooks and maintain their composure against the press, they should expect a victory tonight.
This evening is shaping up to be one of the best basketball nights of the year. This is one of only two times this year that both boys and girls play at home on Friday night. Both teams are hoping for strong crowds to support them against their Codasco rivals. All are invited and welcome to come take in what should be a fantastic night.