Why Having Lights Would Benefit Westminster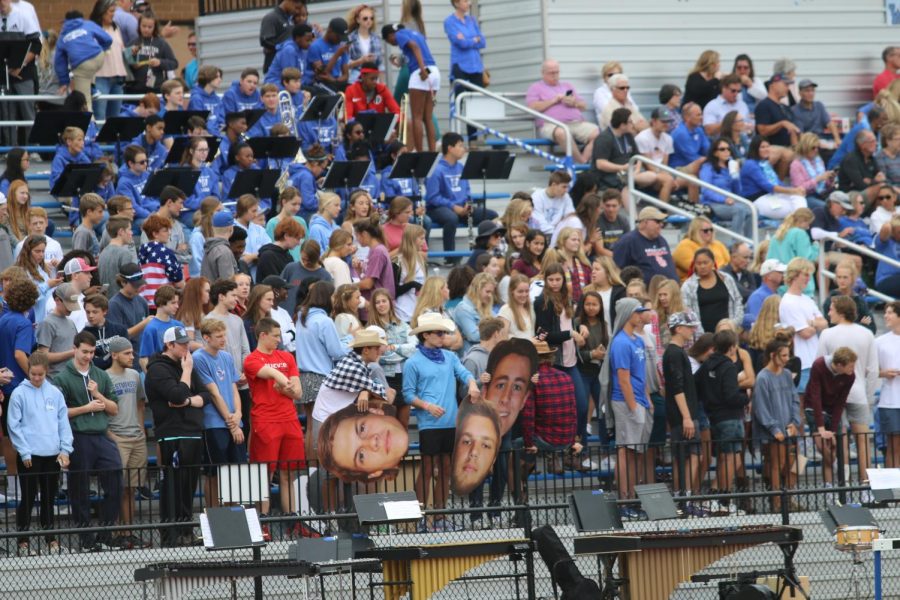 When Westminster moved to the new campus from Ladue, they needed to get a permit in order to get lights. So, the school went to court and they declined the idea of getting a permit so the school could not get lights.
The school needs to continue to push in court to get lights for the field. We should have lights so we can play later in the day and more people can make it to the game and support our team. Having lights would also help with the health of the players – the sun is not out and players don't get dehydrated and cramp during the games.
After much thinking and investigating, the reason why Westminster needs lights is not only because people can make the games, but if we have lights we can have Friday night light games then they can make it to the game. Whether or not we have lights can affect the way people think of our school and how athletes choose which school to go to because playing on Friday nights is something that athletes and students alike want to do.
The main reason that Westminster can't have lights is due to the people in nearby neighborhoods who don't want to deal with the noise and lights of evening sporting events. Having lights might disturb the people/places around us, but the football team plays only four or five times at home per year. The school also has enough money to get the lights, but we just need to get a permit for lights.
Some people think it is a bad thing to have lights because sports right after school can be a break from school work during the day, so they have to rethink what they learned during the day, when they are doing their homework at night.
There would definitely have to be a limit on light usage. Athletes want to be able to play at night when it is chilly and there is a little breeze rather than play outside when it is 90 degrees outside and they are wearing dark jerseys and sweating profusely. Most athletes at Westminster would agree with me that playing during the day in the months of August and September is hard to play in because it is so hot outside.
Being an athlete myself, I love when I play at night under the lights there is just something about that brought more excitement to the game.
Being under the lights it is cooler outside and it is just more fun and exciting. I do remember playing midday in 90 degrees and sweating so much my jersey changed the color of it but it was horrible because it was way too hot out.
The games I remember are the ones that I watched/played in. Students would come to more games at night than they would in regular day. For instance, our Westminster football team played against Liberty high school and it was an away game. Our student section was packed full of students cheering them on. There was a loud, ear jolting, jaw dropping atmosphere. It was loud and exciting. From touchdowns to fumbles, our student section was passionate for the love of the game.
Sports teams want a supporting crowd or section of fans who come to the games it boosts determination. There has never been a game played under the lights at Westminster.