Girls Tennis Recap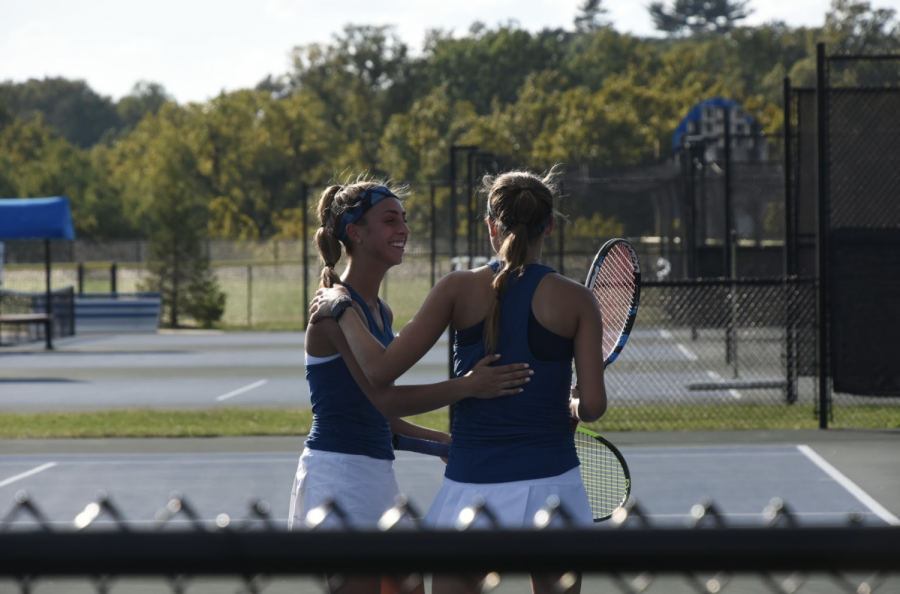 The Varsity Tennis team's season is over after they lost 5-0 in the second round of Districts as a team and all singles and doubles players were eliminated.
Only the top six players from each team play in Districts. This year, they were Hattie Means, Izzy Cancila, Caroline Kopsky, Kiley McKee, Josie Christen, and Emily Fentress. The loss to Visitation in the team stage followed a strong first day at Districts vs. Principia where the Wildcats had high hopes, but Visitation is one of the strongest teams in the area and is now playing at State.
In doubles, Westminster had two pairings in the District matches. The first, Hattie Means and Izzy Cancila, placed third in the District after an intense match that they lost in split sets. The other pairing, Josie Christen and Emily Fentress, did not place.
It was another strong year for the Girls Tennis team. Unfortunately, they didn't do as well as the wanted to in the postseason. They'll have to say goodbye to Kiley McKee as well as two of the other top players in Hattie Means and Emily Fentress, but a major part of the team remains with Cancila returning for two more years and Kopsky and Christen both coming back next year for the Senior seasons. Avery Surber, Hailey Colley, Journee Henry will also all compete for the open spots on Varsity next season.