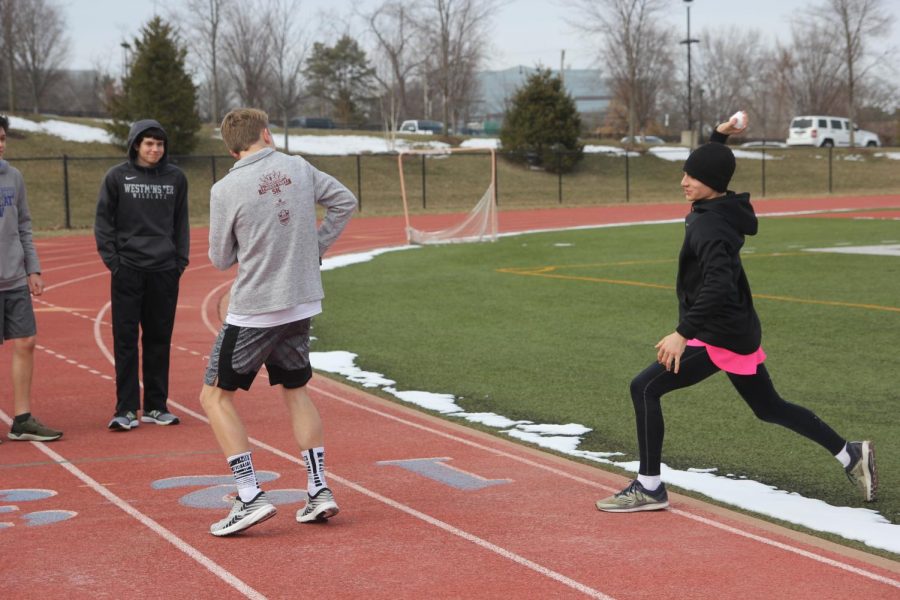 Under New Head Coach Larry Minner, the Track and Field Team looks to be very competitive this year.
One of the key members to watch this year is Girls shot put thrower Adrianna Minner. Last year, Adrianna placed 7th at state and has an offer from Central Missouri to continue her academic and athletic career. She looks to take home a top 3 finish this year.
This year joining her on the varsity team is her younger brother LJ Minner who is already considered one of the best throwers and sprinters in the nation. LJ will also be playing Lacrosse this year.
The team will be balanced out by a very strong boys and girls distance team led by senior Amanda Espy who is one of the best long distance runners in the area, and seasoned veterans Isabella Francois, Ava Hollman, and Ashley Mollenhoff. On the boy's side, Thomas Arndt, Caleb Mollenhoff, Mathias Jowdy, and Hayden Turley look to lead the way as the young boys step up their game in light of the departure of graduates AJ Lloyd, Blake Elder, Blake Andrews, and Xander Smith.
The Sprinters this year will be without two-time state competitor junior, Daphne Washington for most of the year after she suffered a tough knee injury in a car accident. But returning is Senior Zion Thompson who is expected to have a big year. Zion was a member of the record-breaking 4X100 team last year. Be on the lookout for key new members senior Kalei Layton a former soccer player who's looked very strong in practice this year and junior Miles Dix who is already looking to be one of the fastest runners on the team.
This year is looking to be a very competitive one for the Varsity Track Team.