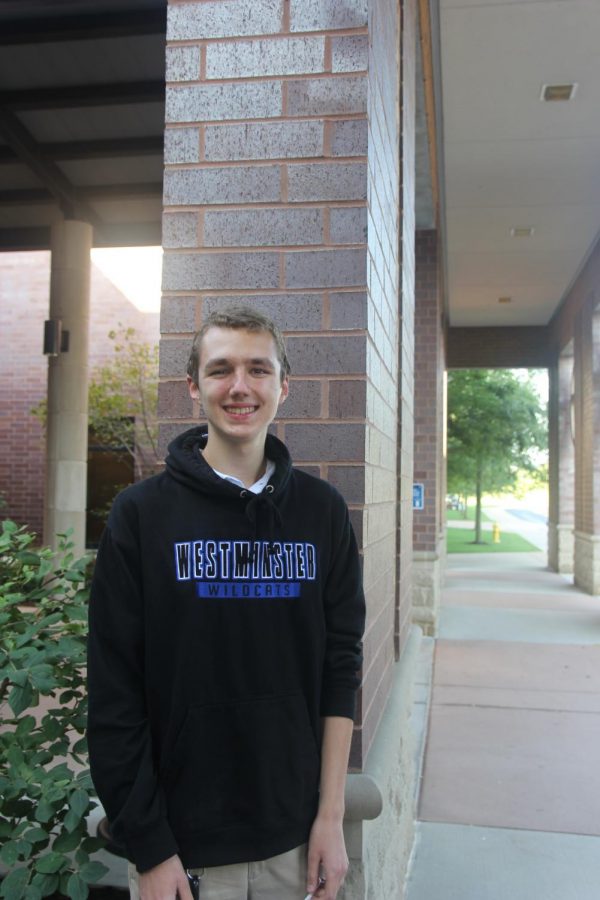 What does journalism mean to you?
It means preparing news to be broadcast or printed so that the community can be informed.
What are your interests?
I like to walk in my neighborhood, play video games, and play dungeons and dragons. I also like to garden when I don't kill my plants in the first week.
What is your favorite quote?
Another day, another migraine.
-Squidward Tentacles
What did you want to be when you were 5?
I said I wanted to be an ice-cream seller. In reality, I wanted to be an ice-cream eater.
What are three little things that brighten your day?
Walks in the sunshine, the sounds of frogs and crickets, and stuffing my face with salsa.
Ian Henderson, Broadcast Reporter, Level One
Jan 06, 2021

WCAToday December Edition-2020

(Media)

Jan 06, 2021

WCAToday November Edition-2020

(Media)

Jan 06, 2021

WCAToday October Edition-2020

(Media)

Jan 06, 2021

WCAToday September Edition-2020

(Media)

Jan 06, 2021

WCAToday August Edition-2020

(Media)

Dec 19, 2020

Ditto Commercial

(Story/Media)