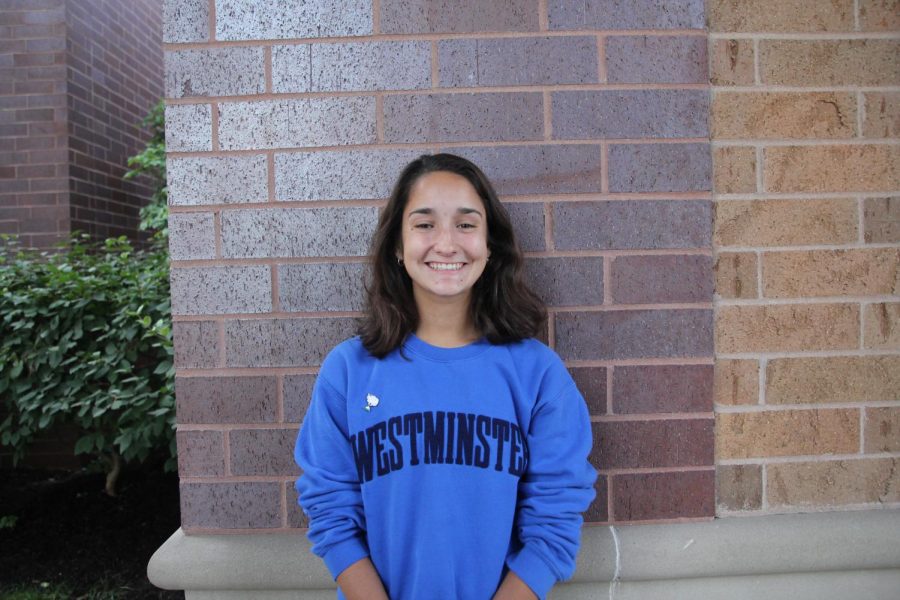 What does journalism mean to you? Complete transparency
What are your interests? Running, writing poetry, and sometimes, just sometimes, being sarcastic. Haha.
What is your favorite quote? "I know what I'm about, son." - Ron Swanson, Parks and Recreation
What did you want to be when you were 5? Your mom.
What are three little things that brighten your day? Drinking uber-basic iced coffee, petting the world's cutest dog, and blasting eighties music with the car windows down
Ava Hollmann, Opinions Editor
May 27, 2020
Mar 25, 2020

COVID-19 Chronicles

(Story)

Mar 04, 2020

"Let's Talk About… it."

(Story/Media)

Feb 26, 2020

Distance Runners: Where Are They Now? Part II

(Media)

Feb 23, 2020
Jan 24, 2020

Don't Get Good Grades

(Story)

Jan 10, 2020
Nov 19, 2019

The Road to Success

(Story/Media)

Nov 02, 2019

The Beige Cycle

(Story/Media)

Nov 01, 2019

2019 ITSOG Preview

(Story/Media)

Oct 23, 2019
Oct 14, 2019

Into the Woods

(Story/Media)

Oct 07, 2019

Tackle Your Problems: Take a Hike

(Story/Media)

Sep 25, 2019

Is There Something to Pop?

(Story/Media)

Aug 20, 2019

Who Are You Wearing?

(Story/Media)

Mar 18, 2019

High-School Romance

(Story)

Nov 26, 2018
Oct 30, 2018

Opinions Vary on Kavanaugh Hearings

(Media)