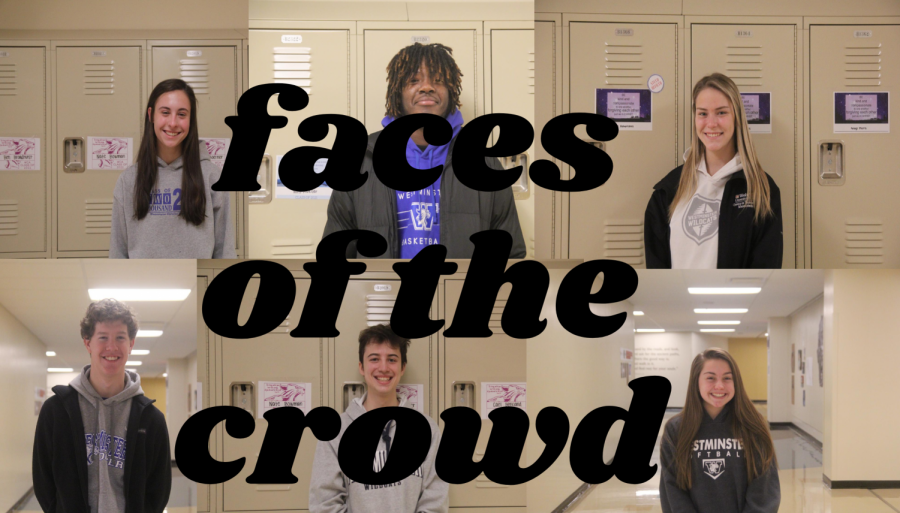 Ellie Jones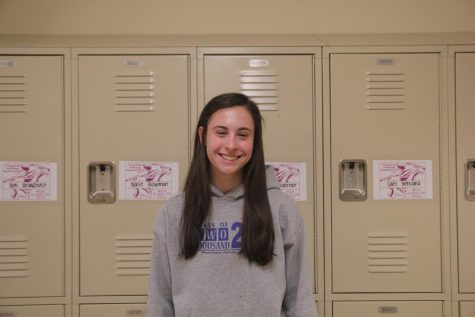 Meet Madison Doehring, this is her 4th year at the academy, starting in 8th grade. She mostly enjoys traveling to new places and being active with friends and family. For those of you who are not familiar with her, swimming is her forte. She began to swim during the summer before entering Westminster. She only swam for her club team for one year, then realized it was too big of a commitment combined with the other sports she was involved in at the time. These days, she exerts her sole focus in the pool, and enjoys most of her time there. "Personally, I love the team aspect the most, as well as being able to be challenged and pushed for better times in my races. I love the coaches and my teammates and the team environment that swimming offers is pretty hard to beat," said Doehring. Unfortunately, she suffered a serious back injury that put her out of her entire sophomore swim season. This was heartbreaking for her, however, she is back and better than ever this year.
Meet Caleb Legters, most commonly known for being Señor Legters' son, along with being a member of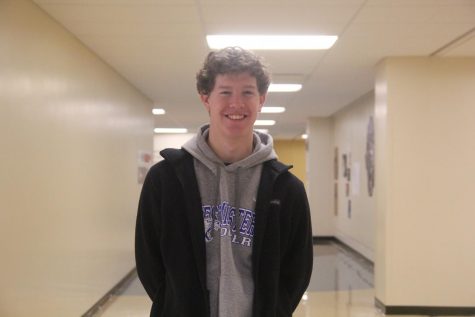 the varsity soccer team. He has two siblings, an older sister, Alyssa who is a Westminster alumni, along with his younger brother, Owen, 7th, at Westminster. His soccer career began when he was just five years old, and he has fallen in love with the sport ever since. Specifically, the members of his team are his personal favorite part of the entire program. Most of his closest friendships began on the wildcat soccer team. Some other interesting facts about him that some of you may not know is his strong desire to live on the beach one day. He would choose warm weather over cold any day. He also shared some details about his possible career path. "Career wise, I love science, especially medical and biological sciences, so I think that it would be awesome if I became a doctor or scientist of some sort," said Legters.
Meet Jacob DeMaggio, new student at the academy this school year. Before attending Westminster, he attended Webster Groves High School. The main reason he made the decision to switch school was because he also had family members who graduated from Westminster. Twins Izzy and Evie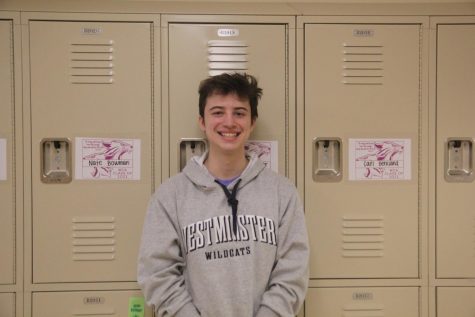 Cunningham are his older cousins who graduated in 2020. They talked highly about the education and curriculum, which made him eager to try it out for himself, because he cares about what he learns. He is the middle child of two siblings. He is involved in two sports, diving and volleyball, he has played both of these for four years now. "I enjoy hanging with friends, reading, video games, and hammocking," said DeMaggio. He has a natural love for science because it relates to the world around us all. 
Meet Emma Yost, the entrepreneur herself. She is one of three siblings, both of which attend the academy. Nora 7th, and Grace, senior. Over quarantine, Emma and her three sisters created a Christian based family business called June + Co. The girls have thrived over the past year in sales, and make all of the jewelry by hand. They run their mini company solely from Instagram, and in September, KSDK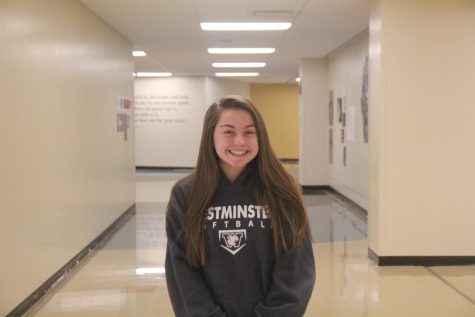 wrote an article covering their business and the story behind it. The jewelry is stunning, and the best part about it is that it is incredibly affordable. Emma has always been interested in entrepreneurship and marketing, and hopes this ring business is a great starter for what is to come in the future. With her early experience in this field, she wants to have amazing opportunities that lie ahead. "I would love to live in Europe. It's full of art and beauty in the architecture! I've always wanted to travel a lot, so I would love to visit many different places," Said Yost. She has a fascination with the outdoors and hiking, many of her friends would describe her as adventurous and always ready for what's to come.
Meet LJ Minner, star player of the football team. From the age of seven, he has never given up the sport. However, this is not the only sport that he excels in. He also is a part of the track and field team, he also used to play lacrosse and was a part of the wrestling team. This year, he is a three sport athlete. His third year on varsity football, first year on varsity basketball, and third year on the track and field team.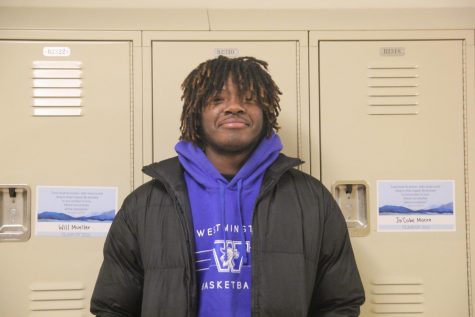 Minner is known to be one of the most athletic students in the junior class, and never fails to impress during game day. He is the youngest of four siblings, three brothers and one sister. While he does not have time for many hobbies combined with his schoolwork and athletics, "I like to draw during my free time. It relaxes and calms me," said Minner. 
Avery Surber, star soccer and tennis player. She is the oldest of two younger siblings, Lily, 11, and Addy, 14. During her free time, she enjoys being with her friends and spending as much time with them as she can.
The dual sport athlete rarely has time for any other hobbies other than her club team, combined with schoolwork. "My biggest accomplishment was having the opportunity to travel to state with one of my best friends, Hailey Colley, for tennis," said Surber. She sometimes fears that she won't live up to her full potential, along with failure.