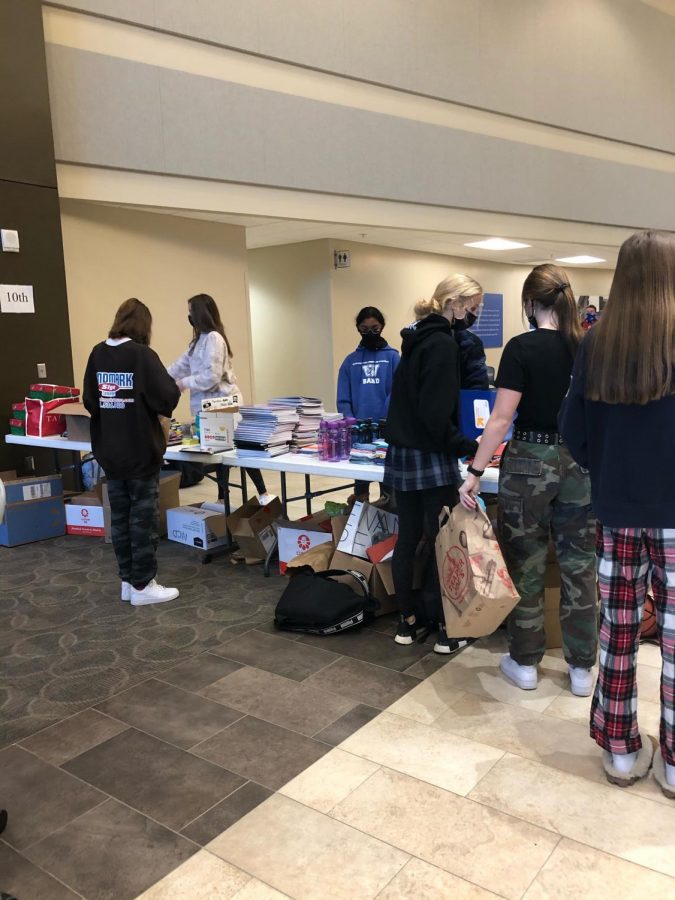 moorea atkins
This week, Westminster students brought in items to donate to charities every day to participate in ITSOG. ITSOG, or In The Spirit Of Giving, is an annual tradition for Westminster students and families to give back to the community. Students and families donate items such as toiletries, school supplies, pajamas, canned food, and toys to give back during the holiday season. This year's goal was to bring in 35,000 items to beat last year's record of 34,000. 
ITSOG is an important week for the Westminster community to reflect and give back. "It gives students the opportunity to think of others and live out our school's mission," Student Life advisor Susie Brown said. "This year we are focusing on our Faith In Action agencies, Sunshine Ministries, African Vision of Hope, and Little Bit Foundation." 
Many STUCO officers put in many hours of hard work and preparation for this year's ITSOG, including officers from each grade level. With the help of Mrs Brown and five weeks of planning, ITSOG started this week with high anticipation. 
Unfortunately, enthusiasm for ITSOG this year has been lower than expected with donations from each grade being lower than years past. "I think we underestimated the impact of not having many online or quarantined students [at school]," junior and student chair of ITSOG Jack Wooldridge explained, "so we think that explains our lower numbers this year."
The sophomore class, however, has been the most engaged class bringing in the most items every day this week. They have swept every grade in terms of giving this year, challenging the senior class who in years past have been the champions of ITSOG. On Friday, the sophomores were upset by the freshmen, losing their bragging rights of winning every day of ITSOG.
Though initially there seemed to be a low turnout, the grand total at the end of the week was just under the goal of 35,000. Although the initial goal was not surpassed the spirit of ITSOG still lives within the student body, as Mrs Brown described "we are still providing much-needed food, school supplies, toys, and toiletries for people in the St. Louis area and beyond!"