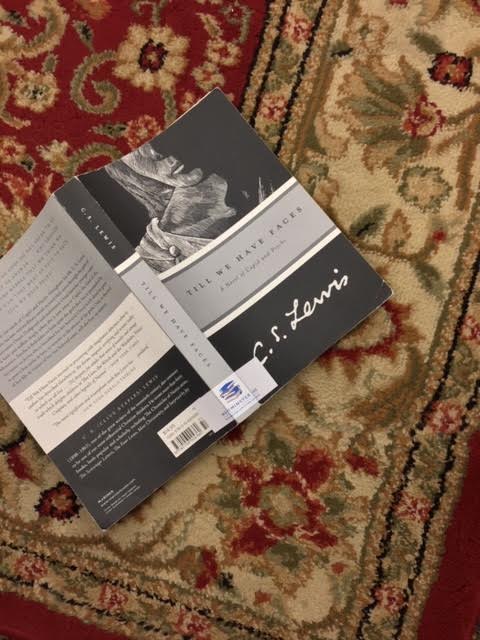 Emma Harris
As of 2019, WCA book lovers' dreams have been whisked away, along with an opportunity for college credit: the Westminster 100, a program in which kids could pick any hundred books from the official list to read over their highschool education in exchange for college credit and a tassel, has reached the end of its own story. The new reading program integrated into Westminster students' lives is the Book-in-Hand program that requires everyone to read a minimum of five books every year- assigned books will count.
"The Westminster 100 is dead, and I'm really sad about it," said Ellen Rose, sophomore.
According to English teacher Mrs. LeBarre, the reason for the Westminster 100's end was simple: not enough students were participating. Maybe people forgot about the opportunity, maybe some were too busy, or maybe some students just weren't enthusiastic enough about reading. Either way, the lack of participants is what brought the Westminster 100 to its demise. That said, the bookshelf, a collection of books previously on the list, still remains. However, this is not the same program as the Westminster 100. 
"The number of students [participating] wasn't big enough, and now the 100 is gone," Rose added. 
However, just because the students involved were few in numbers doesn't mean they aren't full of remorse about this discontinuation. The Westminster 100 was a way to discover new books and acquire college credit while reading them – a perfect way to kill two blue jays with one rifle (if you understand this reference, know that you are loved). The program allowed them to take something they love and turn it into a great opportunity.
In fact, some kids who were almost done with their selected books were angered by the situation, feeling jipped – especially those who had almost read the required amount. They were fully prepared for the college credit they would have received, and just like that, all their hard work had been pitched away. The opportunity for an extra tassel has been swiped.
"[This change] makes me really mad – I've read 65 of the 100! Since fourth grade I've been reading those books," said an indignant Maggie Lindstrom, sophomore.
The Westminster 100 wasn't only a way to read books with a college credit bonus, but it was a way to get people excited about reading them. With a new incentive, students were reading more often than they would have read without this program while also growing their experience and wisdom to approaching life. Books are a centerpoint to how we function, and the Westminster 100 was a perfect way to promote that. However, students will no longer be inclined to read, leaving kids on their game consoles or cell phones instead of exploring the charming world of Herriot or the clever stories of Chesterton. 
"I believe [the discontinuation of the Westminster 100] hinders the opportunity for students to accomplish something bigger than themselves," said Belle St. John, sophomore. 
Along with giving an incentive for reading, the Westminster 100 was a way for students to connect to people through books. Students of any grade were able to participate, and students who had read the same book could discuss what they had learned. Though small, the Westminster 100 community was close and was able to communicate through literary language. Author C.S. Lewis said it best, "Friendship is born at that moment when one person says to another: 'What! You too? I thought I was the only one!'"