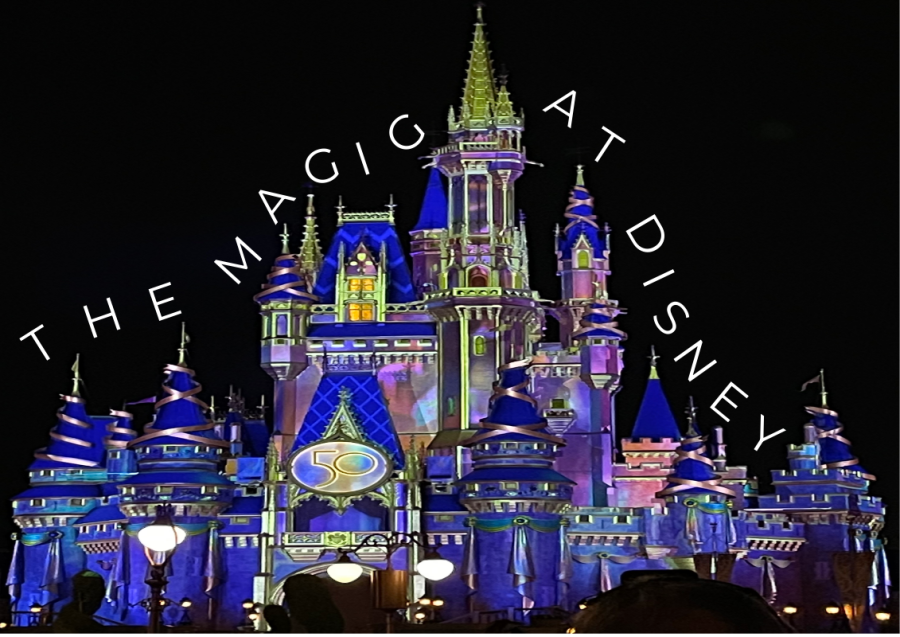 Christina English
Disney has been named one of the happiest places on earth for a good reason. Whenever people go to any of the parks or resorts that Disney offers, they most likely will have a fantastic experience. This could be from how fun the rides are, how delicious the food is, or how spectacular the fireworks show is at the end of the day. But what is behind all of the magic that goes on at Disney?
No, it's not the magic from Tinker Bell. And it's not the nostalgia that comes from Mickey Mouse. What's really behind all of the magic that happens at Disney are the people who work there; the cast members. According to disney.fandom.com, a cast member is "a Disney employee that works at Disney Parks or at the Disney Store." 
Msn.com also adds that "the Disney cast members represent a special community of people dedicated to bringing happiness and joy to the world. They are trained to create the best possible experience for the guests.
Where did the term 'cast member' come from? Disney.fandom.com says that: "the term comes from Walt Disney himself, when he was using theatrical terms for park operations."
Cast members do a lot of things for the parks and for the resorts. They are responsible for security (whether it be actual security or managing getting people on and off attractions), tending to the attractions themselves, or dressing up as classic Disney characters for people's entertainment. There are also cast members that are in charge of cooking and baking the delicious food that Disney has to offer, and they are in charge of keeping the parks and resorts the cleanest that they can be.
Cast members are trained to be some of the happiest people on earth to keep the youthfulness and joy alive in the parks and resorts, and there are consequences that can happen if a cast member where to go against their rules: 
"Any negativity and/or mistreatment of any kind (such as swearing, yelling, punching, slaps in the face, etc.) by cast members to guests is not tolerated, and usually results in termination if repeat offenses take place."
Surprisingly, there are a lot of benefits that come with being a cast member. Parksjobs.disneycareers.com gives a list of a bunch of benefits that come with working at one of the Walt Disney parks specifically. These benefits include,
"A weekly pay, health insurance, retirement programs, paid time off, tuition assistance, wellness programs, child care support, career development, theme park experiences, exclusive discounts, community involvement, and commuter assistance."
Msn.com explains another benefit that comes with working at Disney: getting paid. The website says that an average cast member gets paid $28,327 per a year (as of December 2021). However it elaborates by stating that the highest paid cast members (the ones that play your favorite Disney characters) make about $125,000 a year.
However, there has now been a recent problem that could affect the wonderful cast members in Orlando, Florida. Due to Disney World retaliating against Florida's new law called the Parental Rights in Education Act, or the "Don't Say Gay" act, Florida's governor Ron DeSantis has decided to take matters into his own hands.
The Associated Press at winknews.com says that "DeSantis signed legislation on Friday stripping the theme park of a decades-old special agreement that allowed it to govern itself." Now that the Florida governor, and therefore the government, has control over Disney World, the people working as cast members' jobs could potentially be at risk.
But, through this feud, there is still hope for Disney World. Danielle Wallace from foxbusiness.com explains how Fort Bend County judge KP George wrote a letter last Thursday to Disney's CEO Bob Chapek, stating that "we in Fort Bend are more ready to welcome the Disney family with thousands of good-paying jobs and billions of dollars of investments."