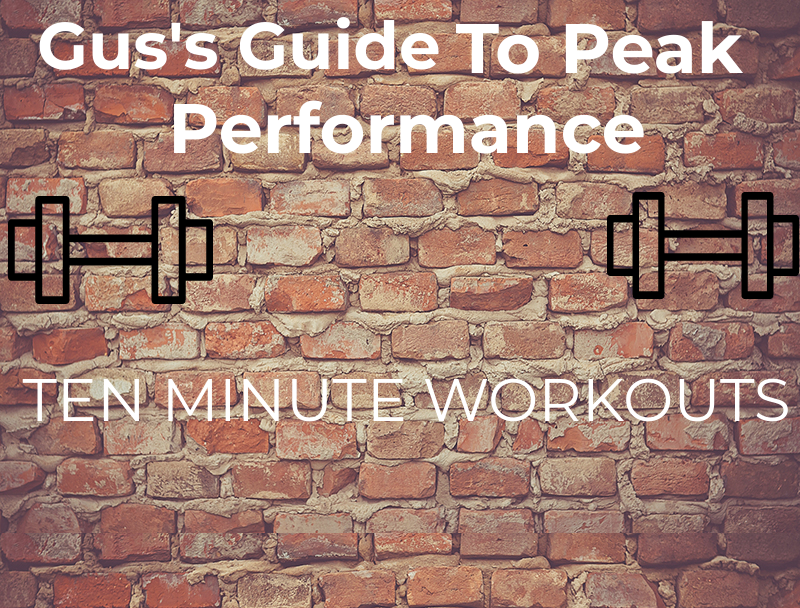 Ten Minute Workouts
Last week on Gus' Guide to Peak Performance we discussed maximizing focus in the gym. This week I will be discussing the topic of ten minute workouts. 
The famous or should I say infamous, ten minute workouts. Are they effective? Should you be doing them? Today we are going to answer the tough questions. 
Ten minute workout videos on YouTube have been around for a while. Influencers such as Chloe Ting, who has a whopping 19.5 million subscribers on YouTube, have popularized these videos and made them a staple in many people's lives. They often require little to no equipment, and small amounts of space. For this reason, these workouts have skyrocketed in popularity due to COVID-19 and quarantine. 
I am a big believer in short and effective workouts are the best option as I have expressed several times in this blog, but I question how effective these ten minute workouts can be.
For starters, I am not trying to bring these down, as doing a ten minute workout is definitely better than nothing. But, I think in order to achieve your goals you are going to need more than ten minutes. 
One influencer I look up to is Will Tennyson. He made a video where he did Chloe Ting workouts, and I think he had a very insightful idea. He agreed with me on the fact that you are going to need to do more than one ten minute workout. But he found that they were fun and interesting. His idea was to do one of these workouts in the morning, one in the afternoon, and one in the evening. This is perfect for many people with busy schedules as they can most likely find three ten minute periods to work out.