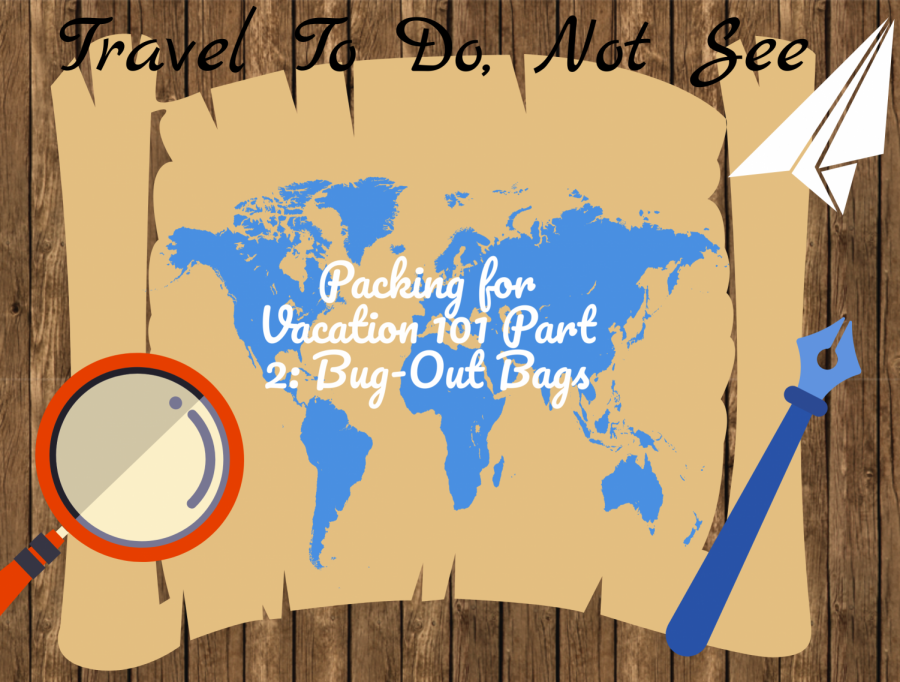 ellie jones
What most people do not understand for a short "getaway weekend" is that packing light is key. With that being said, a 60-pound trunk does not count as "light.". This is a perfect scenario for a BOB, also known as a "bug-out bag." By definition, a bug-out bag is a pre-packed bag containing everything one would need to survive for about a 72 hour journey to anywhere. 
If you ever find yourself bored, take a small, and I mean small, bag and fill it with some necessary essentials. This would include lightweight clothing, first aid, water, etc. Part of the unknown of an adventure comes with the unknown of what you might need. Having a mother who has prepared for every single scenario I could think of has been a tremendous benefit. From fires to natural disasters, she has anything and everything we would need to survive.
While writing this, I am also brainstorming what I would potentially place in my bug-out bag. I am a person that usually does not pack lightly, but I'm working on it. I like to have options, which to some may sound unnecessary, packing more than I need that is, but it still ends up being the case in the end. 
There could potentially be many types of bug-out bags. Some could be for a quick little weekend or some could be for survival. Both are essential to keep on hand, even if you think you will never need one. We never know what could happen, we should only try and control what we can control. Something we can control is how organized and prepared we are. Sometimes things happen beyond our plan, and quick reaction time is key. These are all qualified reasons to have a bag at the ready 24/7.
Let me paint a picture for you. It's a Friday morning, you're in college, and you have no idea whatsoever about your plans for the weekend. You just happen to check the weather app for the beach, any beach, and the weather is beautiful. Instead of having to plan and try and quickly pack, there would be no need. You would already be ready with your bug-out bag. These allow so much more opportunity and room for last minute ideas. Which for me personally, last minute is how I roll.