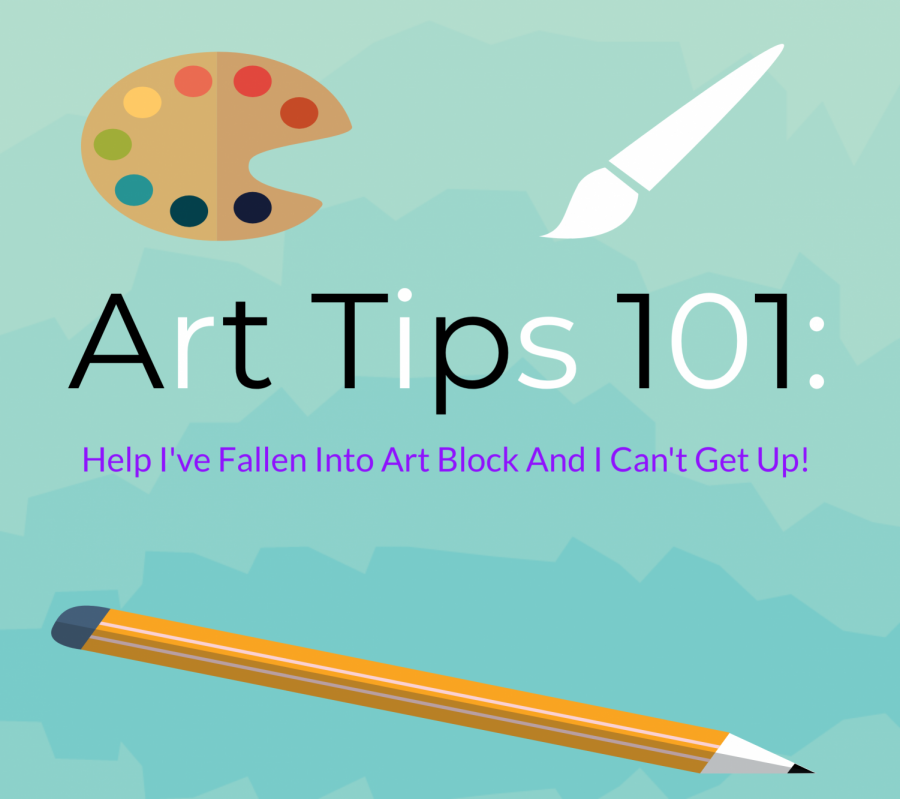 maggie lindstrom
If you've done anything creative in your life you've definitely encountered a creative block. Writer's block, musician's block, artist's block, dancer's block – you name it. There's nothing wrong with you if this happens a lot, rest assured. But it's super frustrating to want to draw or be creative but you just can't figure out how.
One of the best pieces of advice that was given to me is this: art inspires art. You can't have art without inspiration, influences, and ideas. What I do when I get into an art funk is look at what other people are doing. I'll just hop on the web and start looking at what other artists are working on. Instagram has a huge art community, but there are many other websites like Behance that are strictly for artists. I've found that I can be inspired by projects that other people are working on, which will spur my creativity. For example, I once saw someone on Instagram paint on vinyl records, so I went out to Goodwill and bought some to try my own hand at it.
While there are other ways to break out of any mental block, I've found that this is a reliable way to get back into creativity. I also browse online when I don't have an art block, just to see what people are up to. Many of my projects have been inspired and influenced by somebody else, and I love that this process of sharing your work is part of the art community.