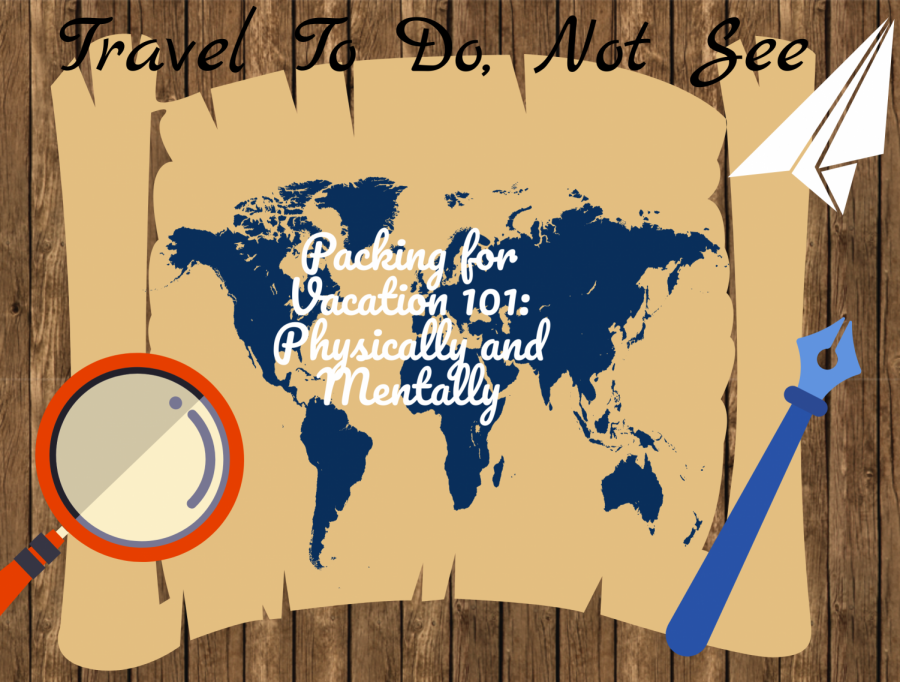 maggie lindstrom
Everyone has their specific packing necessities and desires while in preparation for a trip. How many clothes should I bring? What kind of clothes? Will the nighttime be warm or chilly? Should I pack a few fancier outfits? The list goes on. Now, as a disclaimer, I am known in my family for always overpacking. I think I've been getting more and more practical and realistic when it comes to how much I pack, but my family believes this is completely opposite of reality. All I will say, the fifty pound suitcase limit is a little ridiculous. 
For men, packing is a much simpler measure. They don't think, they don't plan, they just throw in. For women, the packing process requires much more critical thinking and creativity. Also, for men, toiletries are not an issue. Makeup is most likely not going to be a part of their luggage, but you know, you do you.
The first thing I always consider, is obviously the destination. If my family and I are traveling to Florida, there is probably no need for a sweater. However, If we are traveling to Colorado, a tank top might not be your best decision. After you pick the destination, now is the time for more in-depth planning. Check the weather app. Look at the daytime forecast compared to the nighttime forecast. Especially in Fort Lauderdale during the winter, the days are hot, but the nights can get low and a bit brisk. Sometimes, you need to pack the best of both worlds for different climate scenarios.
Personally, I always love to include some extra options, if the fifty pound limit allows. Speaking from personal experience, you arrive at that limit much quicker than you would think, especially for a week-long vacation. Now, I'm not saying that extra options are necessary, but they are handy to have as backups. 
Not only should you palpably pack for a trip, but you should also mentally pack and prepare for an adventure. This is what I always do. Do not pack it too full, leave some space in your mind. Try some new things: go on a hike you have never explored before, or try a new restaurant. Trust me, you will be surprised at what you might find interest in.