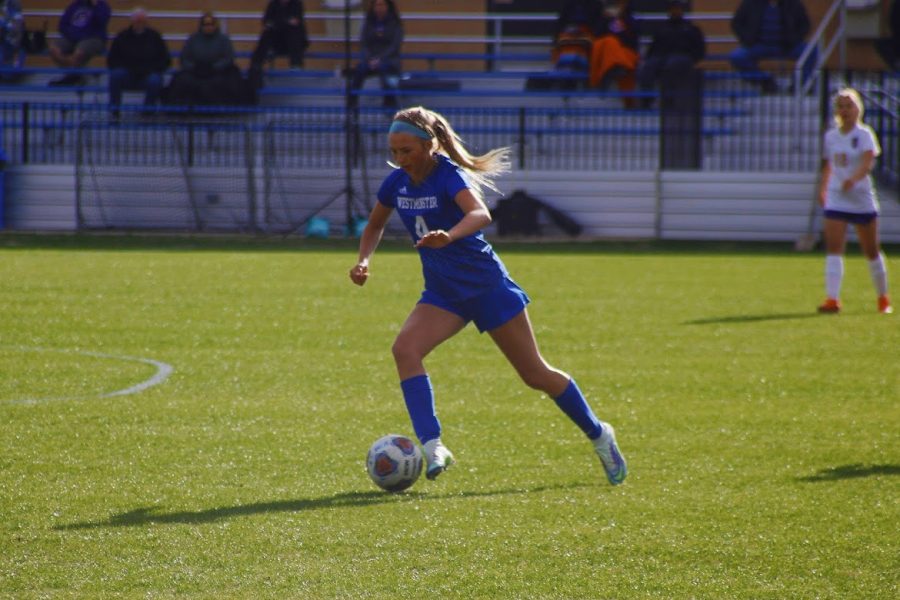 Adam Lyles
Growing up three years apart, Ava and Bella Gibeaut have never had the opportunity to play with one another, even though they have always been part of the same club program. Both girls started playing soccer when they were four years old and began playing club at age seven. Ava, a freshman, currently plays for St. Louis Scott Gallagher ECNL '07, which is the highest level at Gallagher, and Bella, a senior, played for St. Louis Scott Gallagher Roma '04 until her club season ended in the fall.
Despite being on different teams within the same club, their competitiveness toward each other has persisted throughout the years. As a result, Ava has had to make some adjustments this spring with her sister being her captain.
"It's definitely weird having to be bossed around by my older sister on the field, but it's good to know I always have someone to talk to or look for if I need any help on or off the field. With me being in the midfield and Bella being a forward, we can do give and goes without having to say it out loud because my first instinct when I get the ball is to see if she is open," said Ava.
Even though it is their first year on the same team, the two sisters have always pushed each other to get better at the sport.
"We have always trained together. We train together in the off-season and train together in the summer. We train around five times a week in the off season, do yoga on Sundays during the season, and go to the gym together," said Bella.
As much as Ava and Bella have enjoyed playing together and making their family proud, there has had to be a clear distinction between sister and teammate.
"The biggest challenge is probably balancing treating her like my captain and treating her like my sister. I have had to hold back saying snarky jokes to her face a lot already and we are just getting our season started," said Ava.
Despite being a freshman on varsity, Ava has shown that she deserves a starting position and is not afraid of a challenge.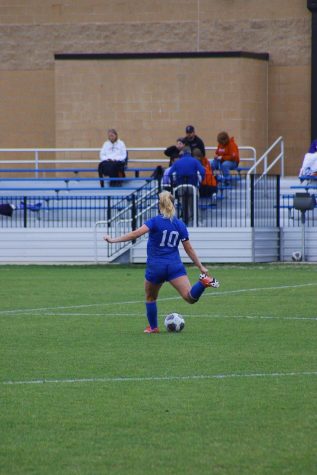 "It feels very rewarding to make varsity and be a starter as a freshman and have all the work I've put in pay off. One of my motivations that got me through tryouts was to be able to play with Bella for her senior year. Through growing up playing soccer, I've learned to ease my nerves by knowing God is in control, so I don't really get too nervous. Playing in tough games is my favorite thing, so having the opportunity to start and play in our previous games was super fun for me," said Ava.
On the other hand, Bella hopes to pass along her leadership skills to her younger sister after her time as a Wildcat is up.
"Ava is so gifted, and I hope when she is a senior she can be captain like me and understand the importance of encouragement and being vocal," said Bella.
Although the varsity team has not started off how they would have liked, being 3-5-1 in there first nine games, Ava and Bella have already proven themselves to be a promising duo, with Ava having two goals and Bella having one.
After high school, Bella plans on playing club soccer at the University of Tennessee as well as major in finance. Soccer has shaped her life and taught her many important life skills, such as cooperation, encouragement, leadership, and work ethic.
"Soccer has shown me that hard work beats talent when talent doesn't work hard," said Bella.