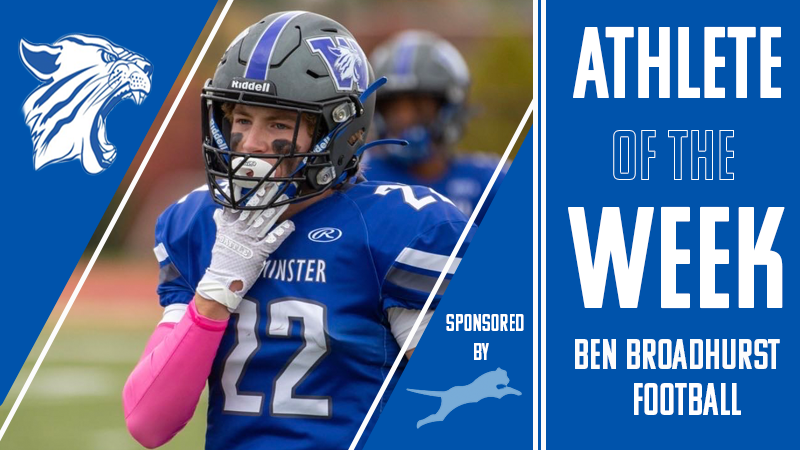 Graphic by Evan Kohn
On August 27th at Ladue High School, Ben Broadhurst, senior wide receiver, went down. After catching a pass and running down the field, he lost his balance and tried to break his fall with his arm when three opponents fell on top of him. The crowd went silent.
Eventually, it was determined that Broadhurst had broken his humerus bone and his radius bones, crucial components of the elbow and forearm. He was told that he would be out for the season, his final season, with a three month long recovery.
However, Broadhurst did not let this news deter him from putting full effort into his rehabilitation in order to shorten the process as much as possible.
"I worked so hard to come back by rehabbing as much as I could while also running and doing activities that did not involve my arm to stay in shape," said Broadhurst.
Although his doctor was hesitant about the possibility of him returning to the field and risking another injury, Broadhurst was not ready for his season to end.
"I knew I had to take that risk to play the game that I love with my teammates who are like brothers to me," said Broadhurst.
On October 22nd, Ben's wish was granted—he was finally able to put a Wildcat jersey on again. Despite losing 21-7 to St. Dominic, Broadhurst led the pack with seven catches, seventy yards, and the only touchdown of the night.
"Even though we ended up losing, it was an amazing feeling to be back on the field with my friends, and I wouldn't trade that for anything," said Broadhurst.
After playing football for Westminster since seventh grade, Broadhurst is sad that it has to come to an end. But, he cherishes the many memories that he and his teammates have made and the lessons that he has learned throughout his experience.
"I have learned that if you want to achieve something in life then u have to work as hard as you possibly can to attain it. I have also learned that no matter what challenge is thrown at me I can always handle it, and there is always light at the end of the tunnel," said Broadhurst.