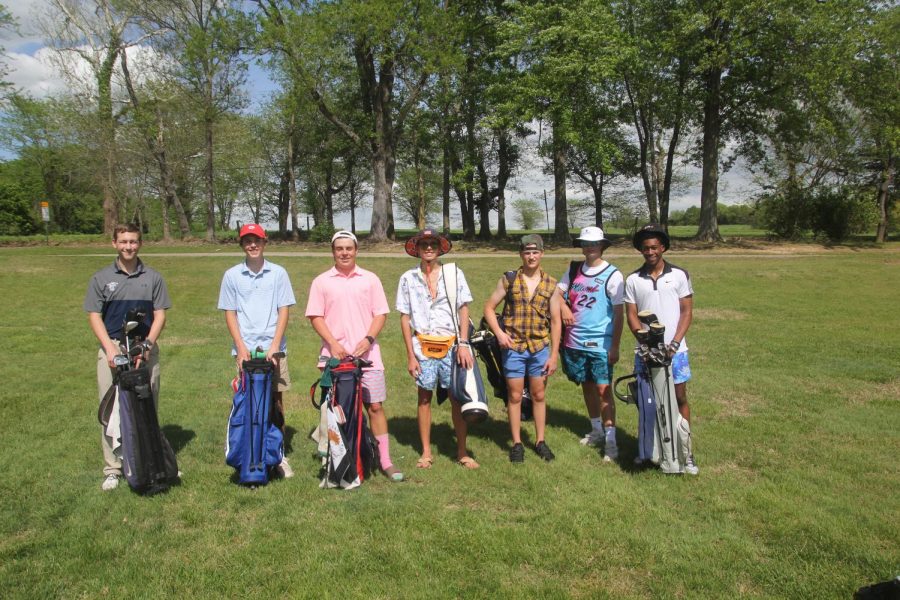 Courtesy of Brian Burke.
The Two Club Championship is an annual tournament for the Westminster varsity golf team. It is played at a par three course this year at the Colt at Crescent Farms. The task is fairly simple: you get to choose two clubs to hit every shot with, and the lowest score wins. This makes it challenging, as usually you have fourteen clubs to choose between. However, year in and year out, the winners put up impressive scores to be crowned the Two Club Champions.
We at 800Sporting were lucky enough to receive an exclusive interview with Jack Wooldridge, Two Club Champion. He shot an astonishing 34 with only two clubs and a putter.
Q: What makes the Two Club Championship so enjoyable for both varsity and jv players?
A: "The 2-club championship really levels the playing field and makes it fun for golfers of all skill levels. Those who effectively shape their shots and can make the most out of their 2 clubs will succeed in this event.
Q: Is this an effective way to improve your golf game?
A: "Part yes, and part no. Yes because I have to practice shaping shots and hitting shots other than my stock shot. No because I am taking swings that I will rarely take on the course and there is potential for forming bad habits."
Q: What is the competition like out on the course?
A: "The playoffs are often seen as the events we work for, but the 2-club championship is the real focus on the calendar. The pressure in the district and state tournaments cannot compare.
Q: What was your strategy going into today?
A: My strategy for today was to take my 7-iron and sand wedge because I could work around the course well with my 190 and 115 clubs. The nice thing about the 7-iron is that I could take off yardage with punch-slices.
Q: Thoughts on the conditions out there on the course today?
A: "We have been fortunate enough to play Bellerive, St. Albans, Forest Hills, Winghaven, Greenbriar, and other great courses around town this season, but we all enjoyed playing the esteemed Colt at Crescent Farms for the 2-club championship. The greens here were nothing but fast and pure."Q: Tell me a little bit about the dressing up tradition in this tournament.
A: "The 2-club championship is an excellent opportunity to break golf's formal dress code and show our true colors. Tank tops, swim trunks, sandals, and bucket hats are all favorites in this tradition."
On a more serious note, Wooldridge has been playing very solid golf in the last stretch of the season. He has put up several rounds in the 30's at some very difficult courses in regular matches. Hopefully, his individual success will lead his teamates to similar results this spring in the district and state tournaments.