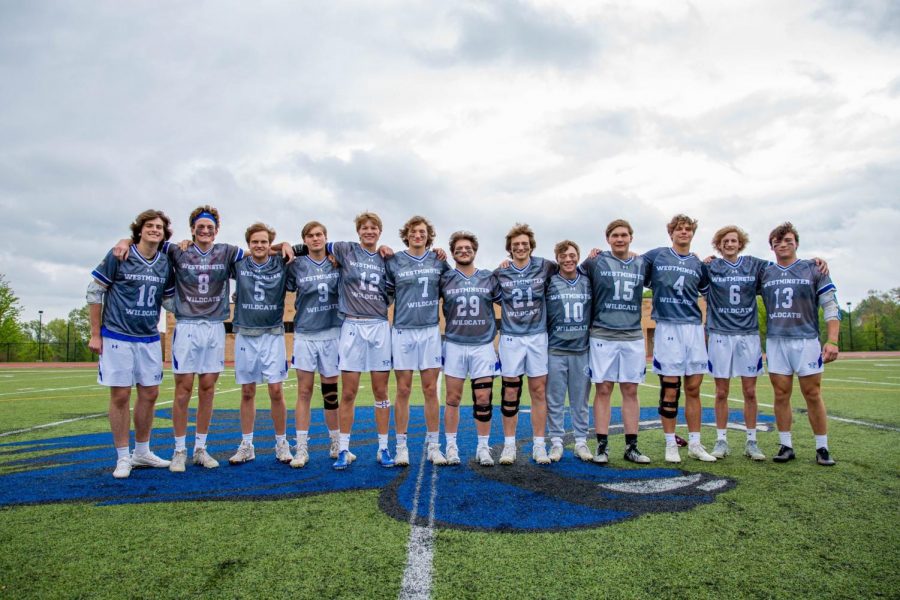 Cory Snyder
This past Wednesday, the 28th, the Westminster boys lacrosse team defeated the Lindbergh Flyers in a eight to seven senior night victory.
The team had trouble defending against one of the league's top scorers. In the end, the boys were able to pull together a team effort to shut down the Flyers' top dog and were able to come out with the win for the seniors.
Teddy Peirick and Nick Lee, seniors, both signed to play for Columbia College next fall. A few other of the players are also looking to play on college club teams.
The seniors have put lots of time and effort into this team, as they might be the first boys lacrosse team at the school to play in the top tier in the postseason.
"We all have the drive to win, we have athletes and players who have fought for four years to earn the respect of playing in the top bracket," said Peirick.
Having an abundance of seniors may be a good thing at the time, but it will be hard to come back from in the future and will require some rebuilding years. The football team is still battling this same effect, as they graduated eighteen seniors two years ago.
The program will look to the current junior class to take over next year due to the loss of thirteen seniors. Connor Mcmillian and Kole Feeney, junior attackers, will take over on the offensive side, while Kirk Ellis and Zach Kilgore, juniors, will step in on the defensive end with Will Richards, junior, in the middle.
The team is looking to finish up the season strong but are battling the injuries of two starting defenders. Max Kramer, senior defenseman, is out, so the team is hoping to get him back by the first round of play-offs.