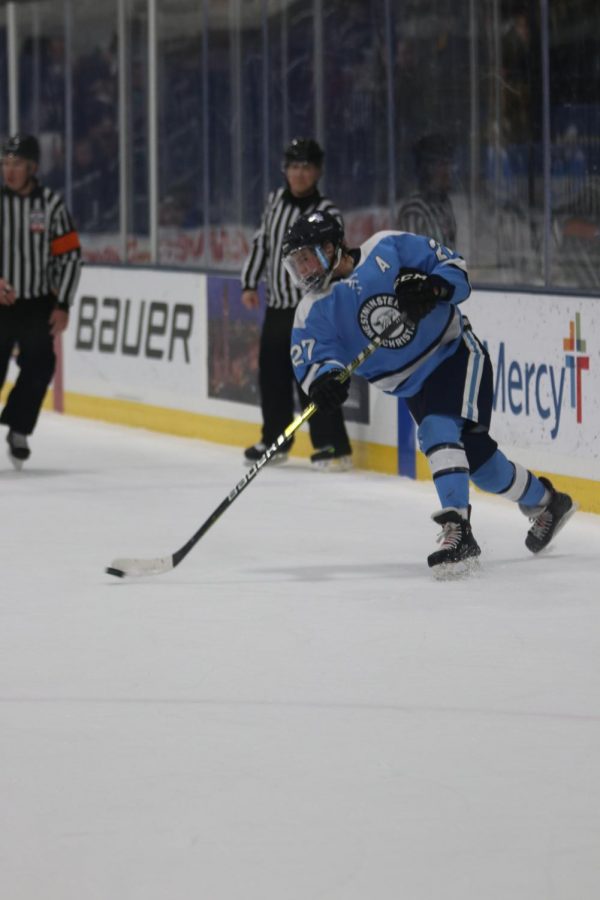 Tommy Briner
After another promising regular season, the hockey team is yet again on the prowl to get back to the Wickenheiser Cup game at the Enterprise Center. Coming into the series, the Wildcats had won six of their last seven games, earning them a five-seed in their bracket. 
As the five seed, the Cats drew a matchup with the fourth seeded Fort Zumwalt East Lions. Due to the playoff hockey format, the teams had to play a best of 3 three series with a twist in order to move on to the next round.
The Wildcats' first game came on Friday night at the St. Peters Rec-Plex and they got off to a fast start. Although the shots on goal were about equal, the Wildcats led 3-0 at the end of the first period. Aidan Penberthy scored twice on a couple of nice wrist shots and Ben Parres also netted one.
But the boys were not done. After making a beautiful move on a defender, Ben Parres flicked another one right past the goalie, giving him his second of the game and the team a 4-0 lead. He also scored again in the third period, giving him the coveted hat trick as the team went ahead 7-0. The only sign of life from the Lions came when they finally scored a garbage time goal with 20 seconds left in the game. 
With this, the Wildcats went into Monday with a 1-0 series lead, meaning a tie or win would get them into the next round. 
Yet again, the Wildcats got off to a flying start. Jack Bystrom and Caleb Bross each ripped one home early in the first period, giving the Wildcats a quick 2-0 lead. However, the Lions responded.
Over the course of the ensuing 25 minutes, the Lions scored three unanswered goals and took a 3-2 lead early in the 3rd period. But Ben Parres again scored after stealing the puck in the opponents zone, tying the game at three with about eight minutes to play. The Cats finally recaptured the lead with 6 minutes left when Bystrom scored his second goal of the game off a sweet pass from Aidan Penberthy.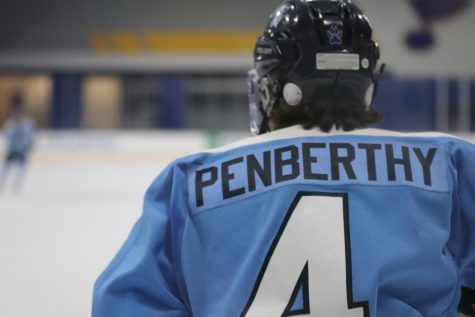 Fort Zumwalt East would not go down easy though. They scored a pivotal goal with three minutes left, shocking the Westminster student section. With the game tied at four, it seemed like the Wildcats were sure to advance with the tie. But the Lions pulled the goalie for the extra attacker and scored what appeared to be the go ahead goal with 15 seconds left, only for it to be called off due to the net being dislodged. This drove the crowd into a frenzy, but it did not matter; the Wildcats were moving on.
With this crucial first round win, the Wildcats will now take on Oakville in another three game series beginning next week in the quarterfinals.