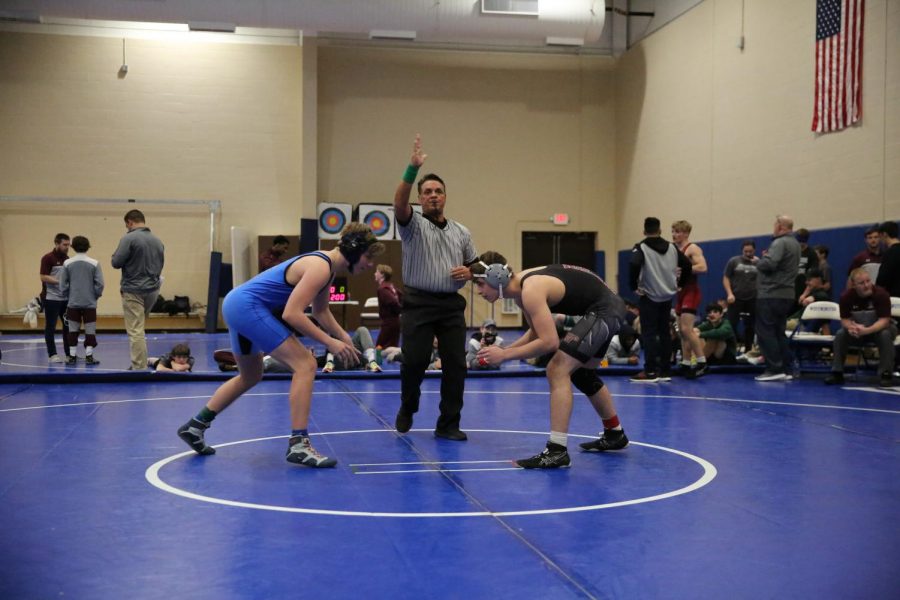 Coach Snyder
With the departure of state-qualifier Patrick Andrews, many did not know what to expect from the wrestling team this season. However, the program has seen significant improvement from last year. The program is now mainly in the hands of four key junior wrestlers: Brett St. John, Kirk Briden, Ben Van Zee, and Mark Stump.
The big four are a combined 34-16 in matches this season and played a key role in taking home the victory in the Metro League Tournament. The team has also beaten Maplewood Richmond Heights, U City, Ritenour, and Lutheran St. Charles.
Despite all of these great accomplishments, the team has more in their sights. 
"I'd like to get some of the guys to State, either this year or next year. It would be very beneficial for the program if we could prove ourselves by sending three or four guys to State, and I think we have the guys to do it," said St. John.
Indeed, the Wildcats do have a legitimate chance at sending three or four of their top wrestlers to the State Meet.
Last weekend, the team competed in the St. Charles West Invitational. Wrestling against 22 other schools, the Wildcats had two top five finishers. Brett St. John placed fourth in the 145 lbs class and Kirk Briden placed fifth in the 152 lbs class. These are both very impressive finishes for these two, and it's given them an added boost of confidence in their abilities. 
Other wrestlers of note include sophomore Nolan Jones, who's wrestling in the 132 lbs class this year. His record sits at 8-5, and he was able to capture first place in his weight class at the Metro League Tournament a couple weeks back.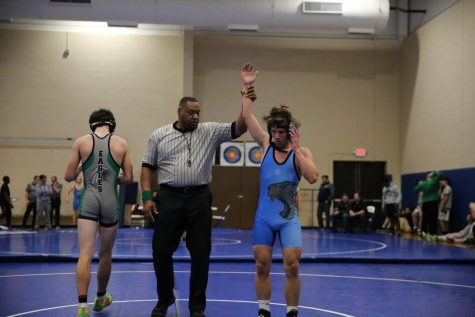 On opposite ends of the weight class spectrum, Freshmen Wesley Rye (106) and Roger Jinkins (195) are gaining valuable experience as young, first-time varsity wrestlers. Their records are 4-9 and 6-10, respectively. 
Senior Caelleb Crutcher has also gotten some matches in the 195 lbs class. His record is 4-8. 
The Westminster men's wrestling team got off to a fast start, and they're hoping to carry their success into the playoffs, which begin in around a month. 
Some would call the team's success this year surprising, but the guys know what they are capable of. Even though they lack an absolutely dominant wrestler, they're still having an impressive season.