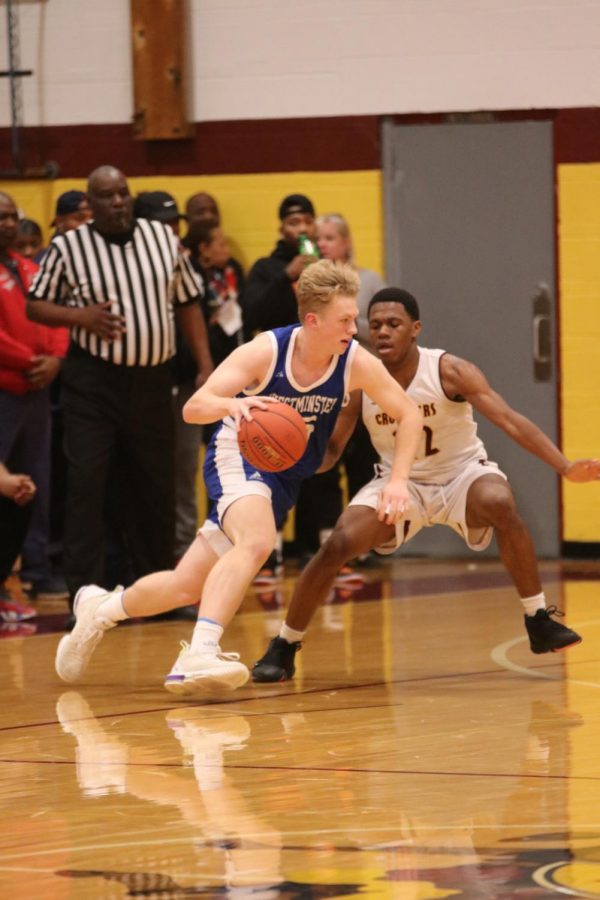 Tommy Briner
The boys basketball team dropped another game to the Lutheran North Crusaders on Tuesday night after struggling on the defensive side of the ball. It seemed as if the game would be tightly contested the entire way as the first half ended by a score of 29-25. However, the Wildcats came out of halftime flat and lost by 15. The final score was 65-50.
In the early stages of the game, the team had trouble defending the paint. The Crusaders capitalized on many second chance opportunities. However, per usual, Brennan Orf kept his team afloat by scoring a multitude of baskets around the rim, including an and-one.
With one minute left in the first half, the Wildcats had the lead by one, but a tough final minute with a couple of turnovers led to Lutheran North taking a four point lead into the locker room.
In the third quarter, the Westminster defense was nowhere to be found. The Crusaders rained threes and pushed the ball out in transition en route to a 21 point third quarter. The Wildcats scoring this quarter came almost all from Brennan Orf, who finished with a game-high 24 points.
Another trend of this Westminster team is their inability to shoot the ball consistently. The Wildcats finally drilled their first three-pointer of the game when Freshman Jakobi Williams bagged one in at the beginning of the fourth quarter.
One of the few bright spots for Westminster was big man Austin Vick. The sophomore did not play a whole lot, but was very effective during his limited minutes. He finished with two points, two rebounds, and a big block.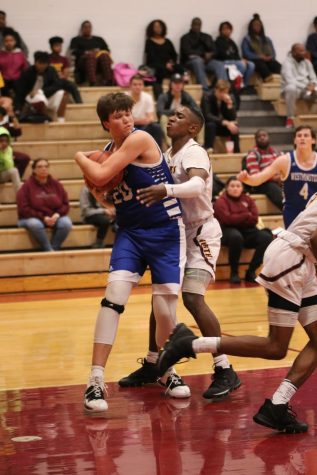 The Wildcats simply could not keep up with the Lutheran North energy. The Crusaders beat the Wildcats down the floor consistently in transition and after made baskets. The Westminster defense was putting very little pressure on the already-potent Lutheran North attack. The game ended in a 65-50 loss for the Wildcats.
Unfortunately, this game was a let down for the Wildcats. One positive was Brennan Orf, as he scored 24 of the 50 Westminster points. The Wildcats will have two days to sharpen up their skills before their second encounter with their conference rival MICDS Rams on Friday evening.