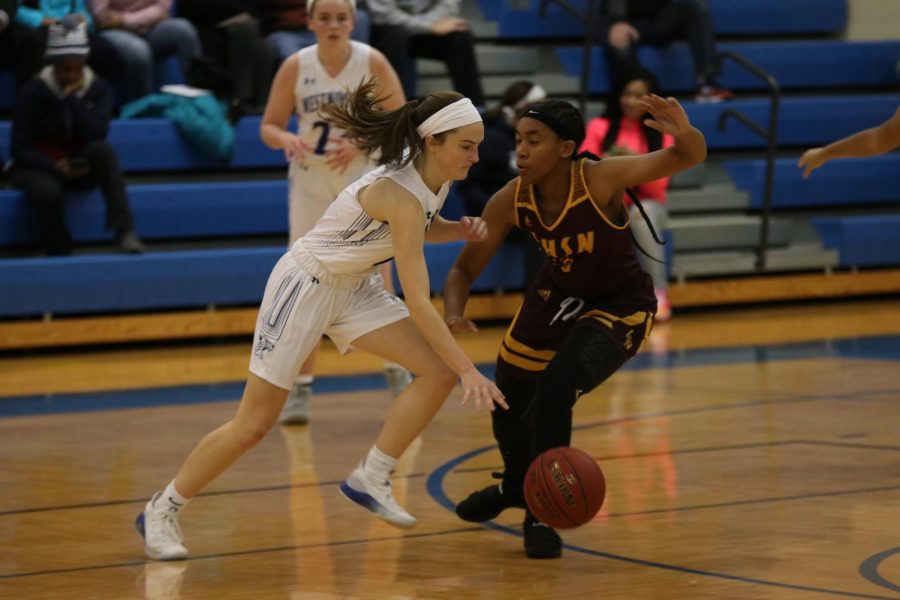 Pearson Georges
The girls basketball team earned their fourth win of the season on Friday night after they defeated Lutheran North by a score of 53-43. It was the Wildcats' first conference game of the year, and it was also White Out Night. 
Students who attended Friday night's game were given a free white "Wildcat Nation" t-shirt and Imo's Pizza, so the Blue Crew showed up with numbers.
From the start, the Wildcats controlled the pace and got the momentum swinging all the way in their favor. Reilly Brophy came out of the gates hot and the Wildcats started to run away with the game. After one quarter of play, Westminster led Lutheran North 16-3.
The Crusaders were not to be outdone, though. They got hot for a stretch in the second period, making the game much more interesting. They were now set them up to make their eventual run later in the third quarter. After one half of play, the Wildcats led by a score of 26-17. 
The second half began with a 10-0 Lutheran North run that switched the lead. Sophomore Brooke Highmark hit a three to stop the bleeding. From there, the lead switched back and forth as the game went on. By the end of the third quarter, the difference in the game was a single point. The Wildcats led 34-33.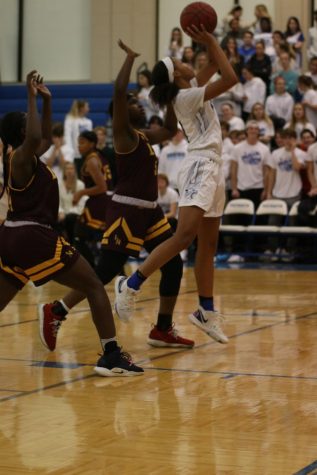 Then, in the fourth quarter, Westminster guards Brooke Highmark and Reilly Brophy took over the game. These two were everywhere on both sides of the ball. They did a great job handling the ball and both came up with big scores in critical situations. Later in the quarter, after the Wildcats had extended the lead, the sophomore duo controlled the pace of the game and shut the door on the Crusaders. 
Tonight's win was another benchmark for the success of Westminster girls basketball. Until tonight, the Wildcats had not beaten Lutheran North since 2015. In last year's game, which ended in a 59-50 loss for Westminster, the Wildcats hung around until the end, but were never able to break through. This year, the Wildcats were on the other side. As hard as Lutheran North pushed, the Wildcats simply would not budge. Not only did this win bring an end to a losing streak against Lutheran North, but it was also a huge bounce back game for the Wildcats, who suffered a tough loss at Kirkwood earlier this week.
Westminster now looks forward to their very first chance at the Visitation tournament, the most prestigious Christmas tournament in the area. With a strong performance in this tournament, the Wildcats could prove themselves as a force to be reckoned with for the rest of this year and for seasons to come.