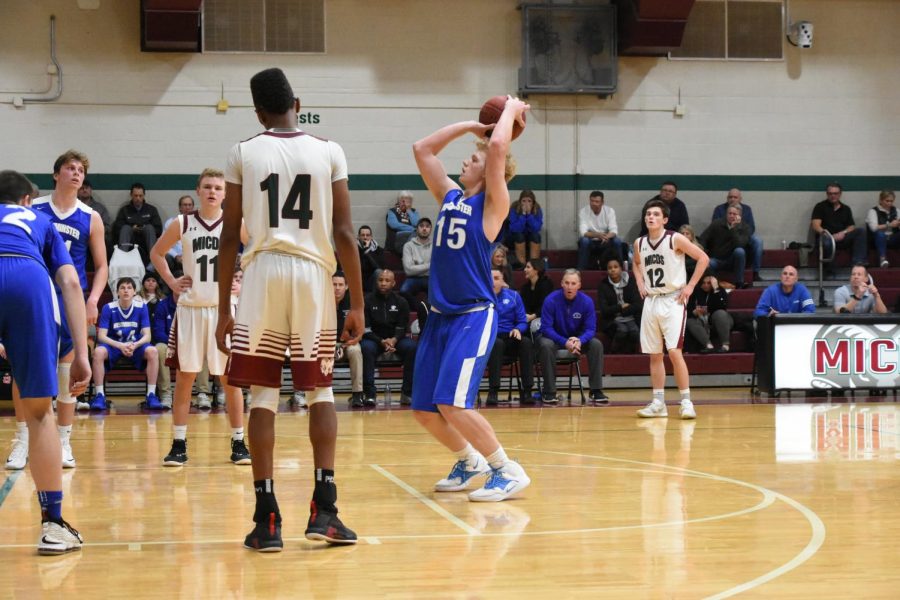 Tommy Briner
After a 17-10 season a year ago, the boys' basketball team is ready to pick up right where they left off. The team lost the ten games last year by a total of 28 points, giving them much hope for what this season could hold. While the absence of staters Luke Linam, Isaac Johnston, Jerram Adams, and Blake Jewell will certainly hurt, this year's team looks primed for a deep postseason run.
The team brings back many key juniors from a year ago. These now seniors will look for big contributions from Brennan Orf to clear out the lane, be a force on the glass, and lead the team in scoring as he has for the past two seasons. Another senior with big expectations for this season is Matthew George, who should be a reliable option from three-point land.
The team will also have an assortment of underclassmen. Sophomores Casen Lawrence and EJ Williams will look to take over the starting roles in the backcourt. The duo have been playing together since fifth grade and have outstanding court chemistry.
Another interesting aspect to consider is the return of senior Lane Davis. Lane will look to get back and make an impact on the team after tearing his ACL in a football game last year, causing him to miss the entire season. Should he stay healthy, he could round out the starting five and add much-needed length and leadership on a team with so many young guys.
The expectations are at an all-time high for the boys' basketball program. The team has one more year to build around Orf. With lots of talent coming from the underclassmen, this year's squad could have what it takes to finally win a district championship for the first time since 2015.