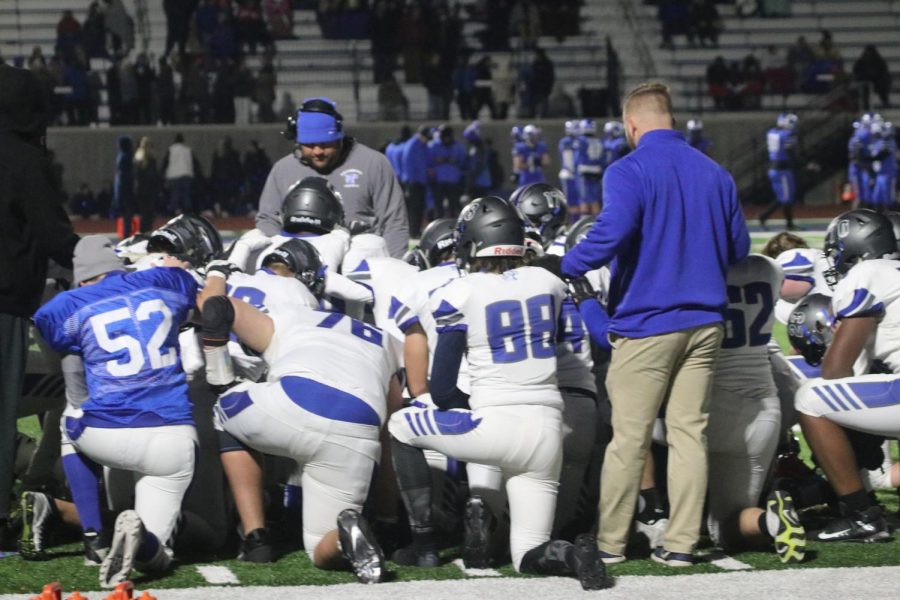 Pearson Georges
The Westminster football season came to an end this past Friday as the Wildcats fell to the Ladue Rams by a score of 38-0. After starting the season on a rough note that included four straight losses, the boys have much to be proud of after rallying to a record of 5-2 over their last seven games.
Although the loss to Ladue was a tough way to end, the Wildcats made a lot of progress from the early stages of the season. After a tough home loss to John Burroughs' worst team in the last five or ten years that brought the Wildcats' record to 0-3, many people began to question how tough the team really was. They put these questions to rest by winning four of five after their next game against Lutheran North.
This turnaround was led by many of the captains. Lane Davis, senior, threw for 11 touchdowns during this stretch, seven of which were caught by fellow senior Ben Hicks. Defensively, seniors Ben Straub and Toby Davidson anchored a defense that allowed an average of 24 points per game during the back half of the season.
Another big reason for this strong second half of the season can be credited to the many first-year players. Many seniors, including Tommy Briner, Ben Parres, and Cody Smith finally got some experience under their belts and were able to make greater contributions as the season progressed.
The team also built a strong foundation for their future. Sophomore running backs LJ Minner and Nolan Jones appear to be a strong tandem in the years to come. The offensive line only loses one key piece with the departure of Yale commit Bennie Anderson. Parker Smith also looks to be a promising slot wide receiver.
Overall, the team may not have been hoping for a 5-6 season, but this season certainly showed the grit of the Wildcats. Rather than hanging their heads, they all came together and found hope as the season went on. To the 17 graduating seniors, 800 Sporting thanks you for your hard work and dedication this past season and wishes you the best going forward.