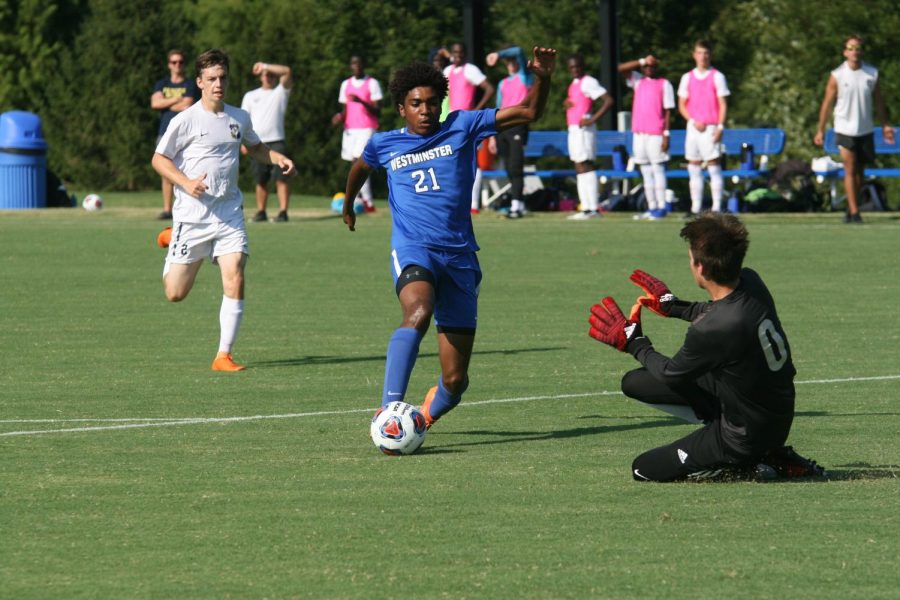 Jack Martin
While the Wildcats were unable to live up to the blowout expectations against Principia, the game was still a comfortable 2-0 win for the home squad. The Cats maintained control most of the first half, and finally broke through when Senior Mike Lemp executed a brilliant pass to Sophomore Caleb Legters, who then drilled one in from just outside the box.
It felt nice to finally get one on the board after playing such a great first half of soccer, said Lemp.
In the second half, the Wildcats picked up right where they left off. They connected on another long-range goal\; this one a right-footed missile off the foot of Junior, Andrew Smith.
These two goals were all the help Senior goalie Pierce Dunne needed. Due to the stellar play in front of him, he was tasked with just 4 saves, resulting in a shutout victory.
It was awesome seeing my teammates in front of me play so well, said Dunne. Anytime we can control the ball as well as we did today, I like our chances.
While a victory against Principia was certainly expected, its a great way for the Boys Soccer team to open their season and build up confidence to carry into the season. The team resumes action on Monday afternoon against Parkway Central.