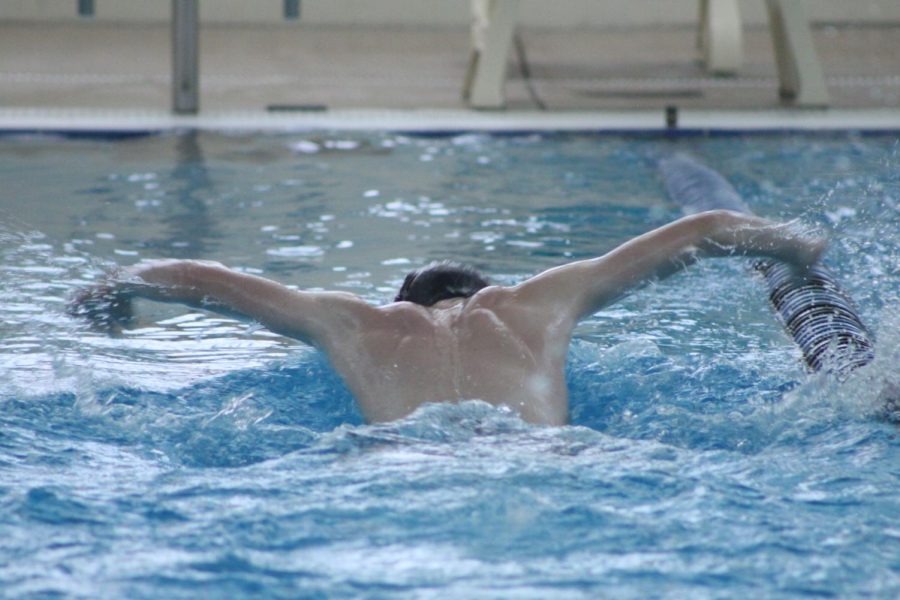 Town and Country, MO –
The Boys Swim team had a very solid season a year ago, but trying to rekindle the magic of 2018 will be a tall task. The team lost three of its seven state-qualifying swimmers through the likes of
While these departures certainly hurt, there are many bright spots coming from the underclassmen. Sophomores Jack Villa and Will Richards were each state qualifiers a year ago, and they will look to carry the torch left by Terschak and St. John.
Despite all the transition around him
Losing some of the seniors really hurt, but we have many terrific Sophomore and Junior swimmers returning, said Richards. My goal is just to beat my records from last year and help this team make it back to State.
The nucleus of this
A couple potential other swimmers who could add a spark include Seniors Henry Hartshorn and Jack Wittenauer. Despite not making it so State last year, the senior duo has a chip on their shoulder to finish off their swimming careers on a high note.
Making a state appearance would mean so much to me in my final season, commented Hartshorn, I think we have a really good group of hard-working guys who could make something happen this year.
While repeating last years success will be quite difficult, there is still plenty of talent across all age levels that could get this Boys Swim Team back to the State Championships.